So, while we were making a run back to the car with load #1 of stuff on Saturday of MDS&W, we paused at the Brooks Farm booth. Cristi was eyeing the sock yarns, Jas was schmoozing with a woman she was talking to about carrying her yarns, and as I was looking at the baskets, I spotted this: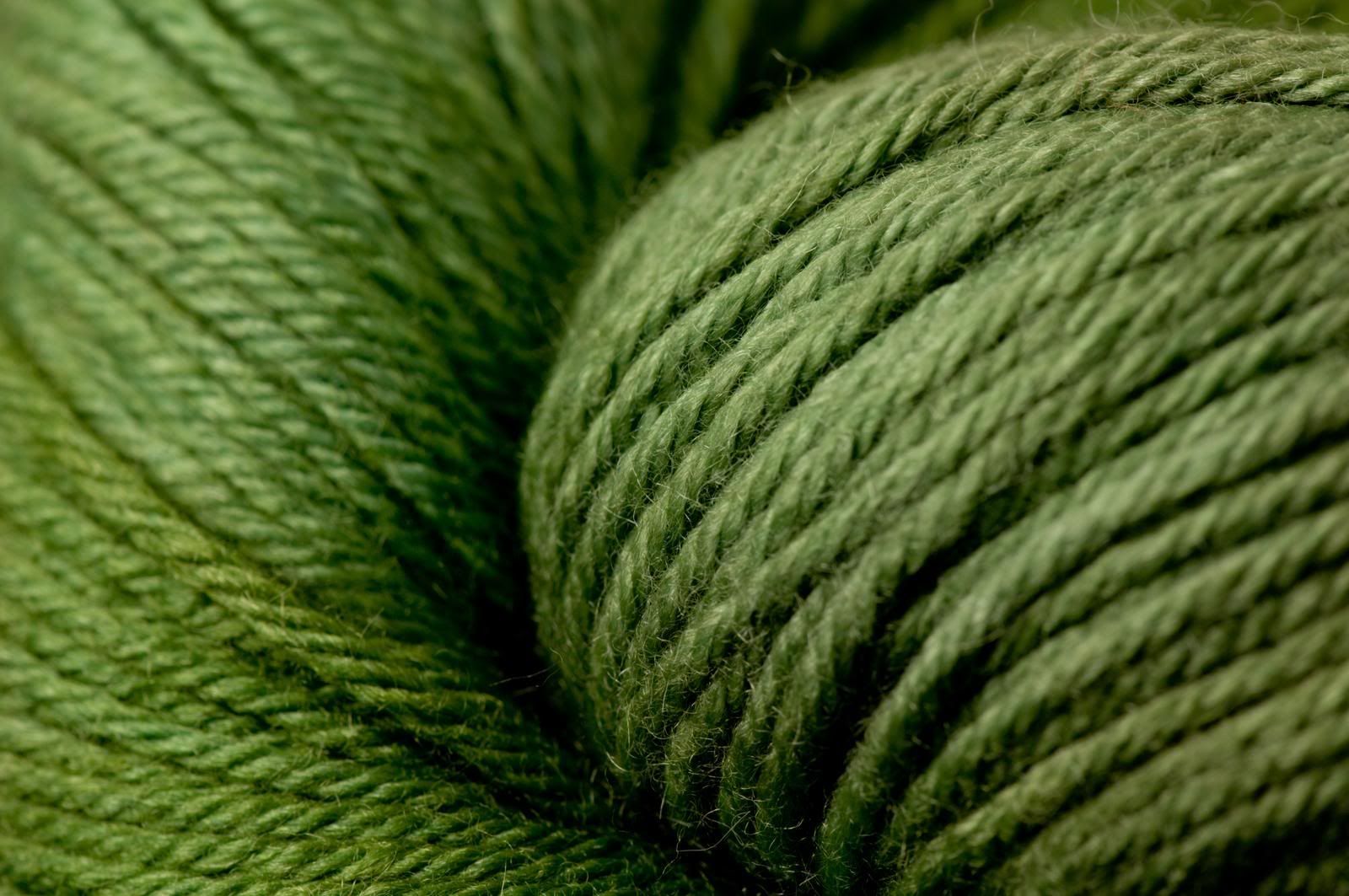 The loveliest tonal greens, in a beautiful wool and silk yarn with fabulous sheen, and soft as can be – Brooks Farm Four Play. I reached under the rack (it was in a basket on the opposite side), and snagged one. Jas started laughing as soon as she saw my hand – she said when she saw the hand reaching for the green, she knew it was mine. Apparently I'm predictable on that front.
So, I have 4 hanks of this (just over 1000 yards). I was thinking about a Clapotis, but since I'm already making a ribbon one (you'll see that yarn soon enough), I'm thinking maybe something else. If you have any suggestions, speak up!