Wow. I actually called it! Leeza and Shandi in the bottom two, and Shandi sent home! I'm so glad Clyde was safe. I know the judges are pretty hard on him, and I think a lot of his problems stem from the height difference and his rotator cuff issues. His personality is really starting to show while he dances, and I like it.
In other news, I found a contest on a couple of other blogs – 5 Minutes for Mom is giving away one of the new Dyson Slim vacuums. So of course, I had to enter. (And yeah, I know I'm not a mom. I have 3 dogs and 3 cats. I need good vacuum power. :D)
And I've been a crocheting fiend the last couple of days. I went on a Yarn Safari (as Carrie has taken to calling them) this weekend to Cloverhill Yarn Shop with Carrie and Maryanne, and picked up a copy of the new Interweave Crochet. The Boteh Scarf called to me, as did the Cloverhill sock yarn, which is dyed for the store by Mama E of C*Eye*ber Fiber. They also carry some of her roving, and now that I've seen it in person, I understand why people love her stuff. I resisted the roving this time, but chances are good that there will be some in my future.
This is Pistachio Chip:
And this is the Boteh Scarf, so far: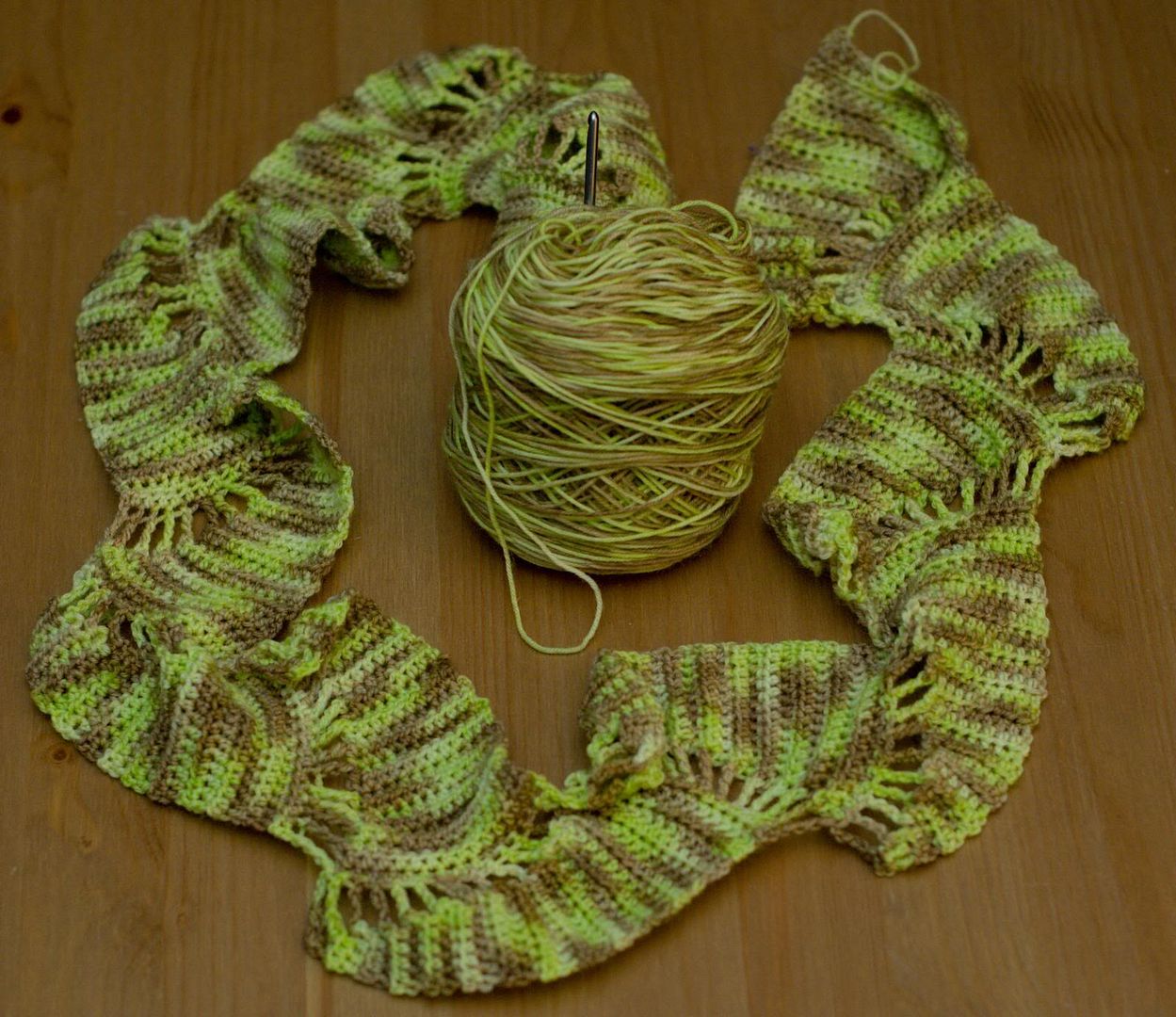 Isn't it purty? I'm almost done with the main part, and then I just need to do the border.