Yes, I joined the Fair Isle February knitalong. I am planning to make the KnitPicks Palette Fair Isle Cardigan, but I decided to dip my toes in with a slightly more portable project first – Kris's We Call Them Pirates hat. Yes, the one I promised him ages ago. I started it Saturday night while we were hanging out at Mtwelovett's house and finished it this afternoon. It is drying right now while blocking on a mixing bowl. 🙂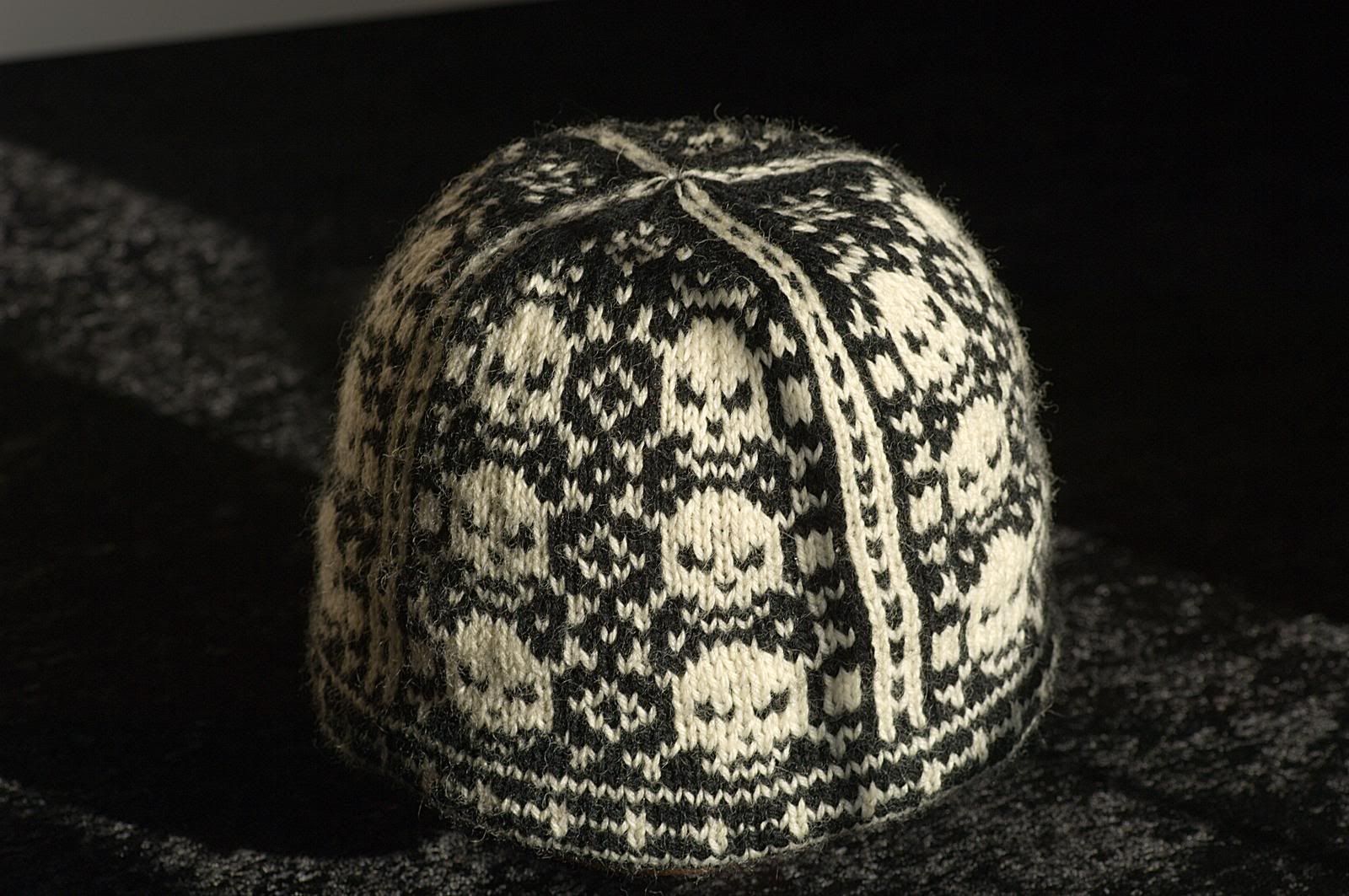 Kris had to also get a nice closeup of one of the skulls.


And lest you think I am a slacker, the reason I started the hat was that….

Jenneke's socks are done! It's a little hard to see in that picture, but I did do a picot bindoff at the top of the cuff. So, yes, Jenneke, I'll be gathering a few goodies to tuck into the box, and then your socks will be on their way!
And yes, you might have noticed that I mentioned "hanging out with Mtwelovett". She and I have been talking for a year and a half about getting together, so when we found out that the musical of Dirty Rotten Scoundrels was coming to Raleigh, we decided that was our sign. I got tickets for Kris and I, and we went down this weekend and had a complete blast with Mary and Robert. I also got to meet Qeltic, too. Heck, my Bear even got to meet his long-lost cousin Teddy. 🙂 Kris got some great pictures, which I will post as soon as he gets them uploaded.