Fleece Artist Merino Sock yarn in "Paris". Purchased from my fave online yarn store, Little Knits. This will be socks for me. (I also got another color that will be socks for Kris, but that's for next week)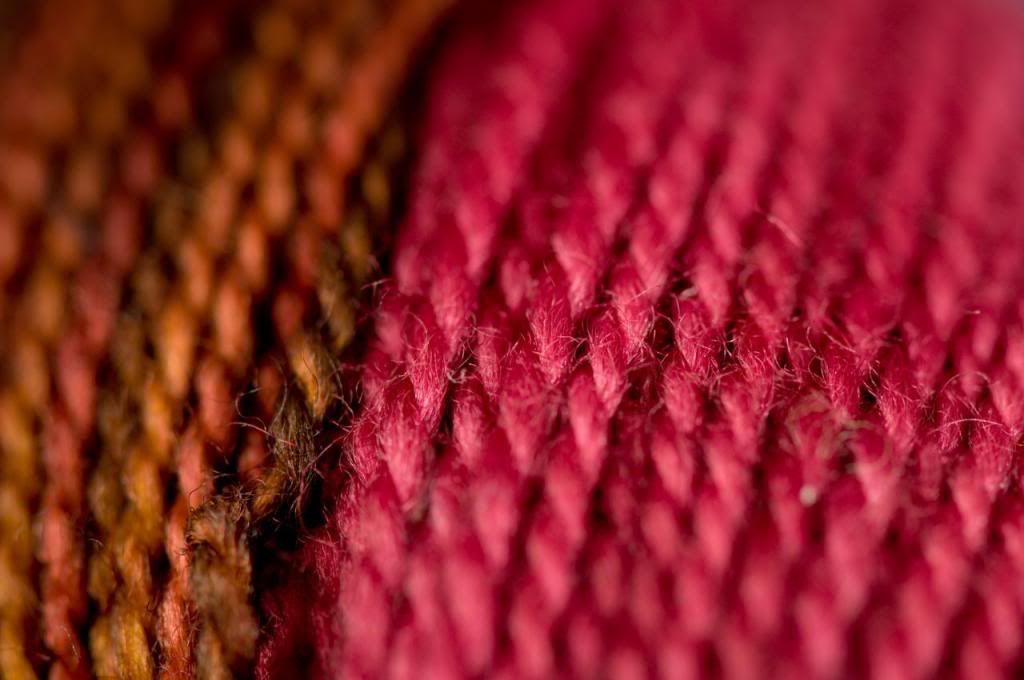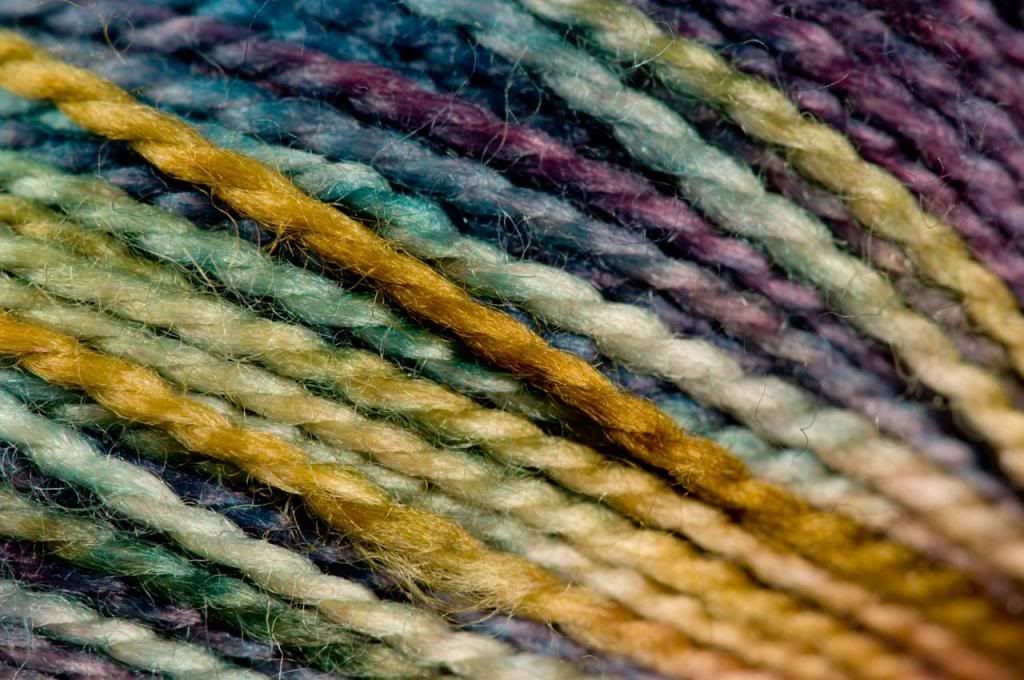 And for Jenneke, the current state of her Swap Socks: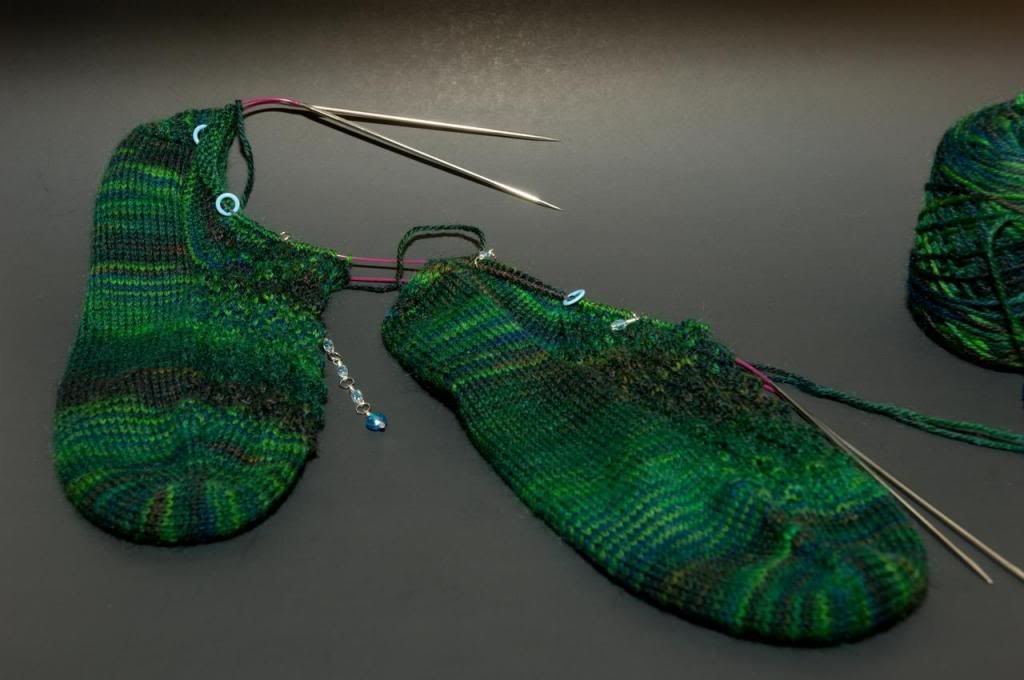 We've passed the heels and are working our way up the gusset. Woo hoo! (Mountain Colors Bearfoot in "Juniper")
And I can't believe I almost forgot this! If you like Kris's yarnography… how about owning it on a mousepad, or a mug? He opened a CafePress store: The Digital Arcana Shop. More stuff will be going up all the time, and if anyone has ideas or suggestions or requests, let us know!
ETA: The establishing shot of the Fleece Artist Merino Sock yarn: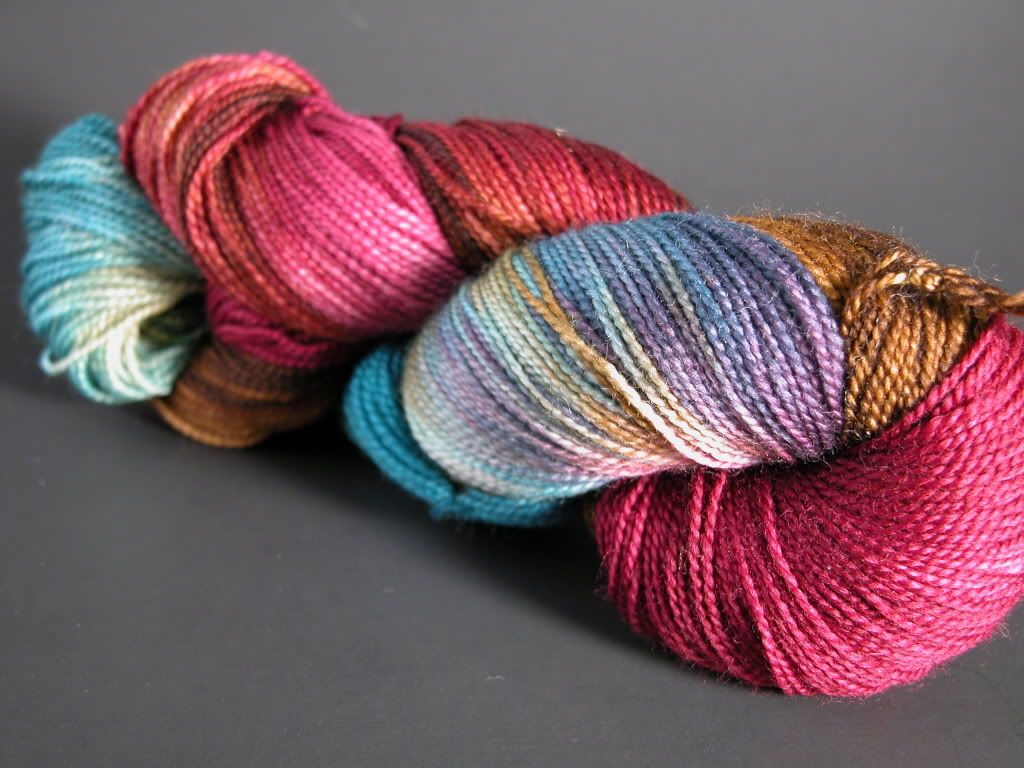 See – all of those colors in just one skein! It's nice bouncy stuff, too. I look forward to working with it. Eventually. After my eight million other to-do projects. 😀