In the last of our series of Stitches East Yarn Pr0n Fridays, today we feature silk.
A silk scarf kit from Fiberworks – to be drafted and knit as unspun silk.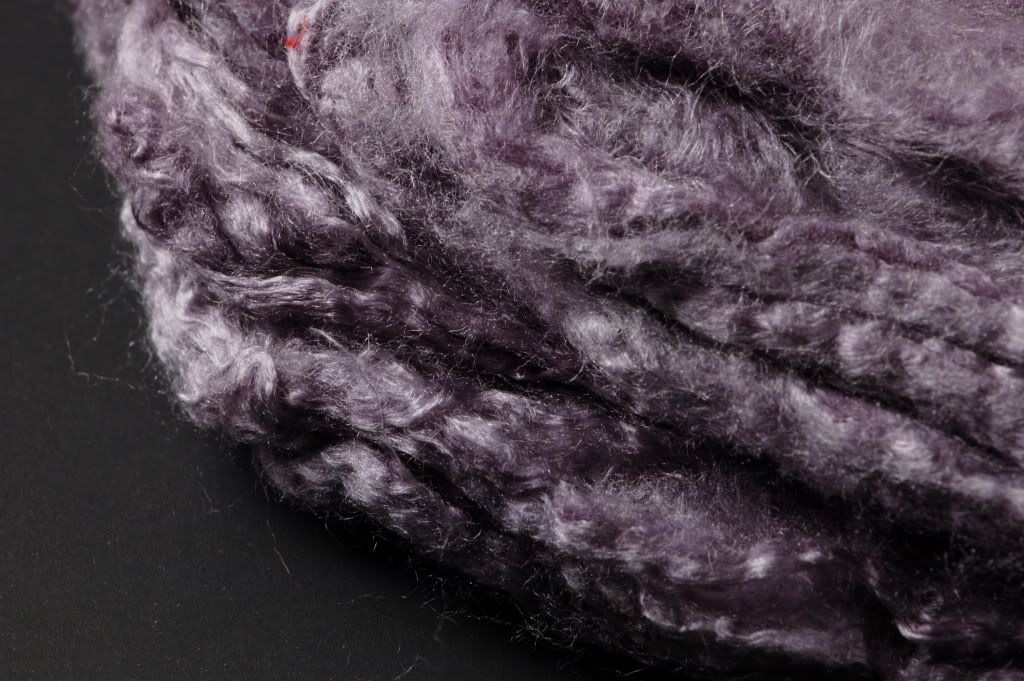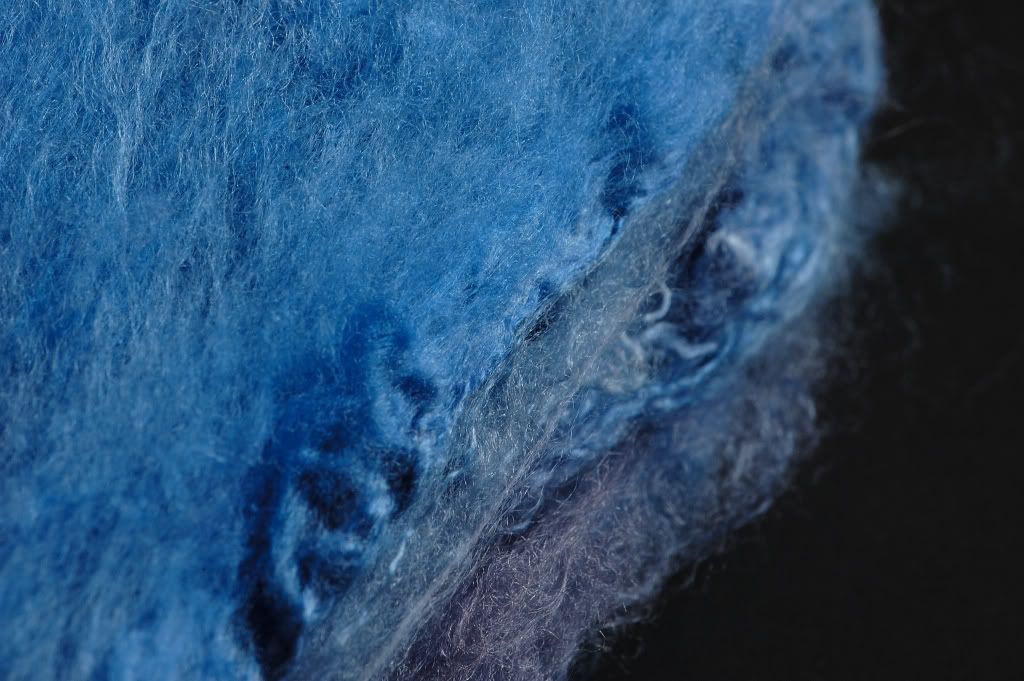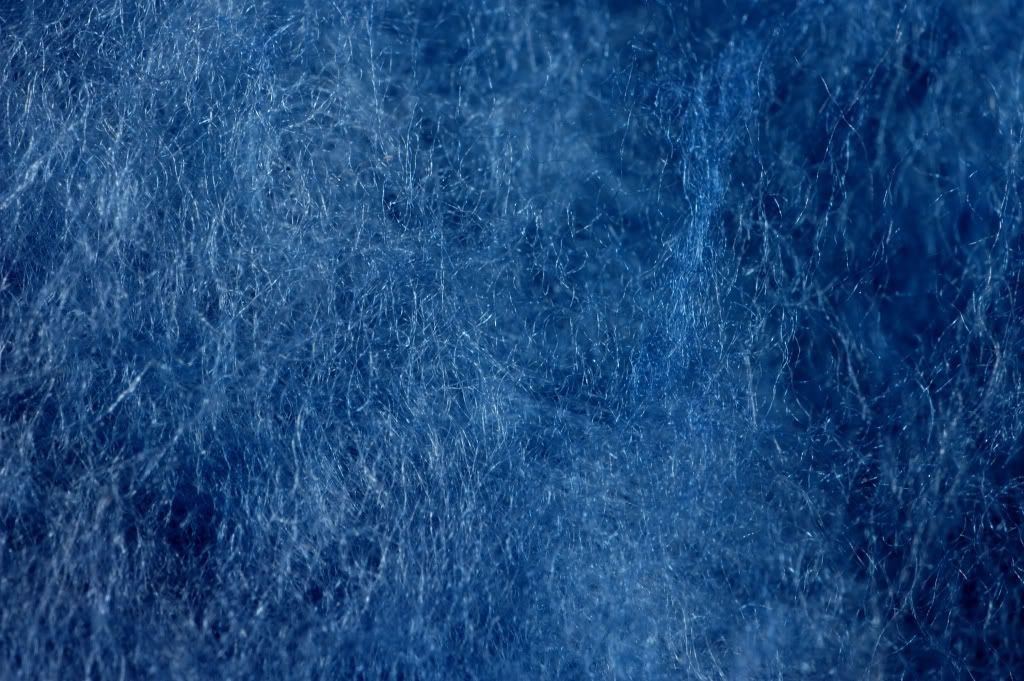 And Habu Textiles Tsumugi (or Tumugi, depending on where you look) Silk, in 14 and 53 (deep orange and tweedy purple, respectively) There are a couple of patterns in the very, very fabulous Victorian Lace Today that call for this, so that is probably in its future.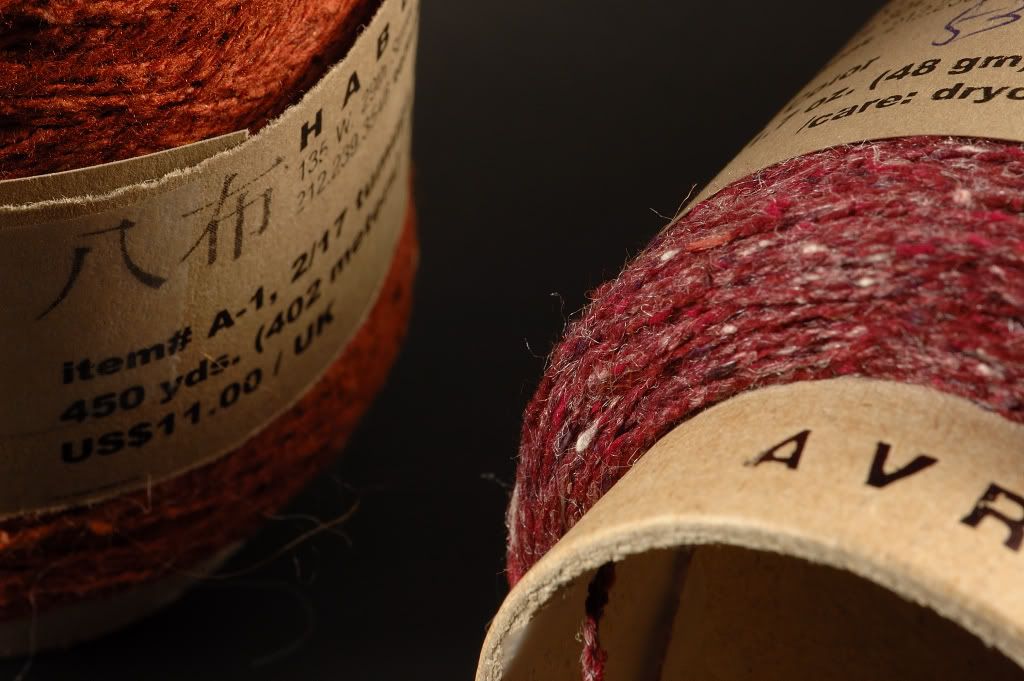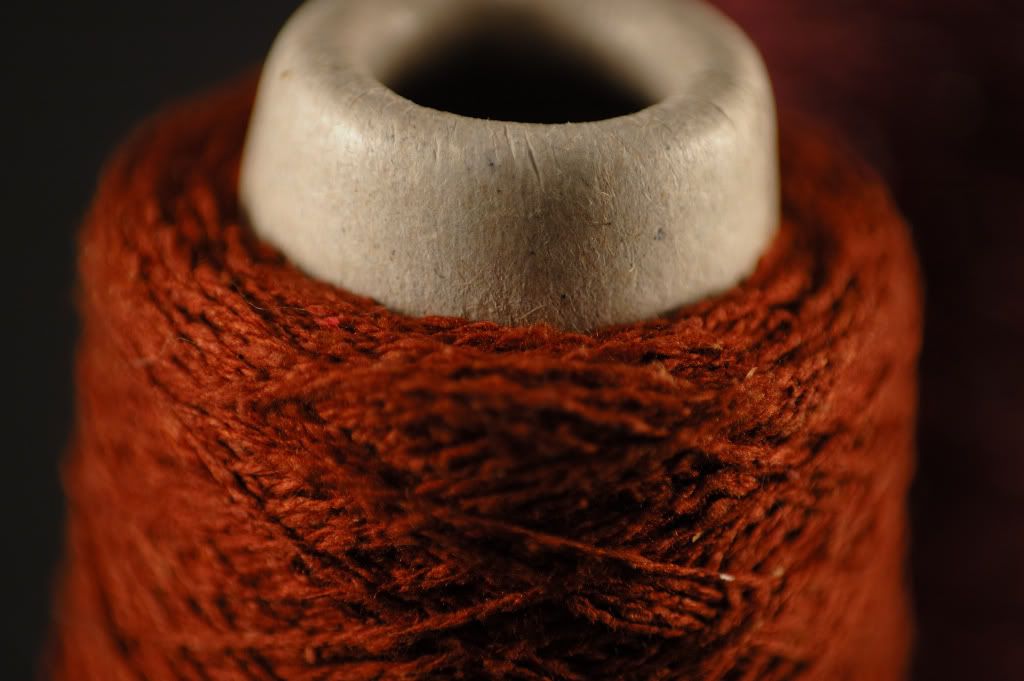 In other news, my father is insane. OK, any of you who know me must figure that I get it from somewhere, and that would be my Dad. Don't get me wrong – I adore both of my parents, but Dad is definitely nuts. Case in point – Kris and I were watching Bones the other night when my phone rings. It was Dad. He asked if we were in fact watching Bones (They watch it too, but Kris and I usually wait until after it starts so that we can fast forward through the commercials. I love my TiVo…). When I said yes, he asked how far along we were in the episode (10 minutes or so from the end). Then he says, "At the very end, Zack is wearing a hat. I want you to knit me one, but I want it in Black and Gold for Steeler parties." This would be the point at which I started to get nervous. I was partly dreading what this thing was going to look like. I got off the phone, and I told Kris why Dad had called. About ten minutes later, it appeared on our tv, and the first thing Kris said was "THAT is the hat your Dad wants?"
I've been searching, but sadly cannot seem to find a picture online of this hat. Basically, the shape was very much like the Swell hat from the summer issue of Knitty, done without the stranded colorwork in a fairly muted variegated yarn, and with one major difference. It had a mohawk down the middle of it. It's kind of hilarious, and strangely I can actually see Dad wearing it. Which is the ONLY reason that I found myself at AC Moore yesterday picking up black and gold yarn to make one. (Speaking of, black is easy to find, but gold seems a bit more difficult. I finally found some that is a little darker than traditional Steeler gold, but it was either that or pastel baby yellow.)
And I promise, there WILL be pictures of this thing when it is done. Modeled by my Dad, of course.
ETA: Courtesy of Sherry, the cover of this book has pretty much exactly the shape of the hat on the show. Only much, much brighter than the one Zack was wearing. 😀
ETA again: And courtesy of Artemis, a screencap of the actual hat! Thanks, hon!!!

Told you it was hilarious!