One year ago today, Alexander Paul Tay lost the battle for his life and succumbed to the injuries suffered at the hands of his daycare provider.
Today, one year later, I have a box of 170 hats sitting in my house, waiting to be mailed to the hospital that took care of him as he fought. Hats from all across the US, Canada, and Great Britain. Hats that show me just how much love and compassion are shown by knitters for a family they have never even met.
These hats: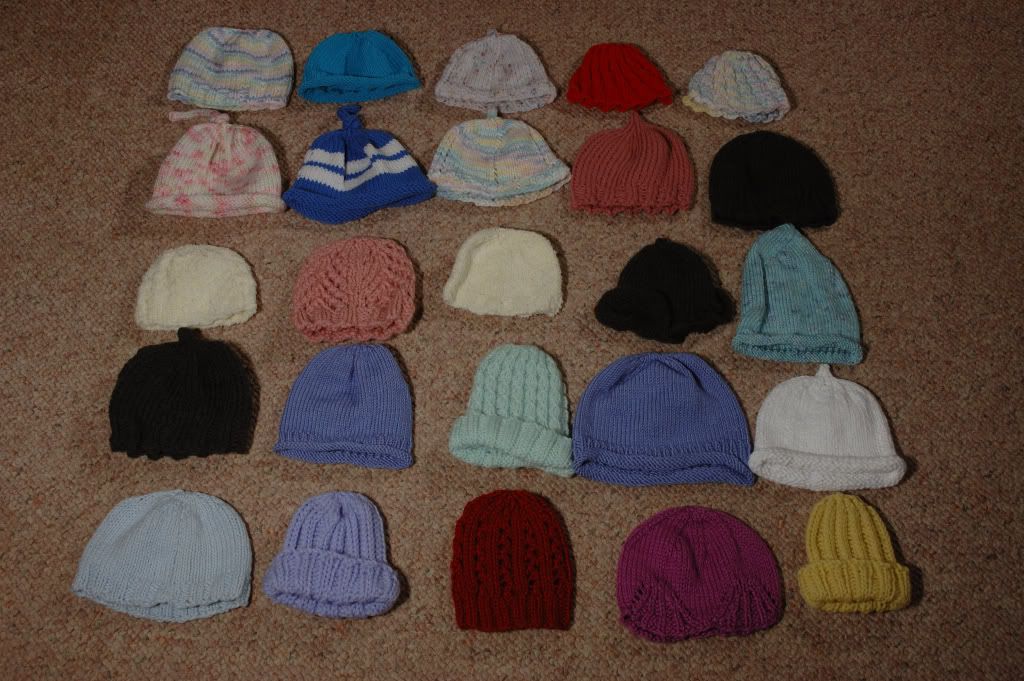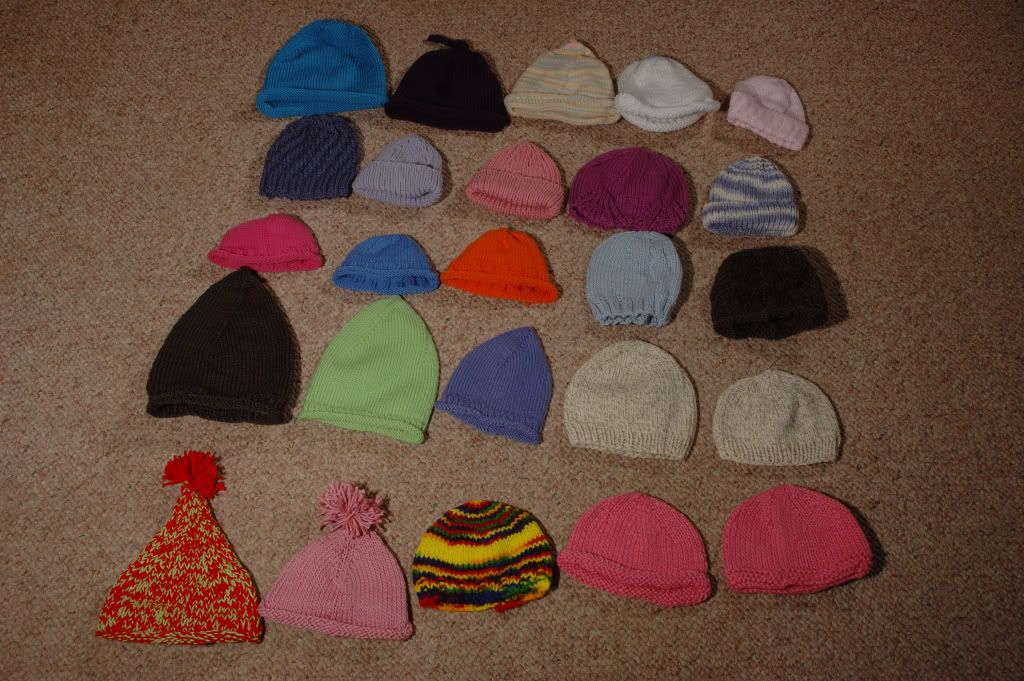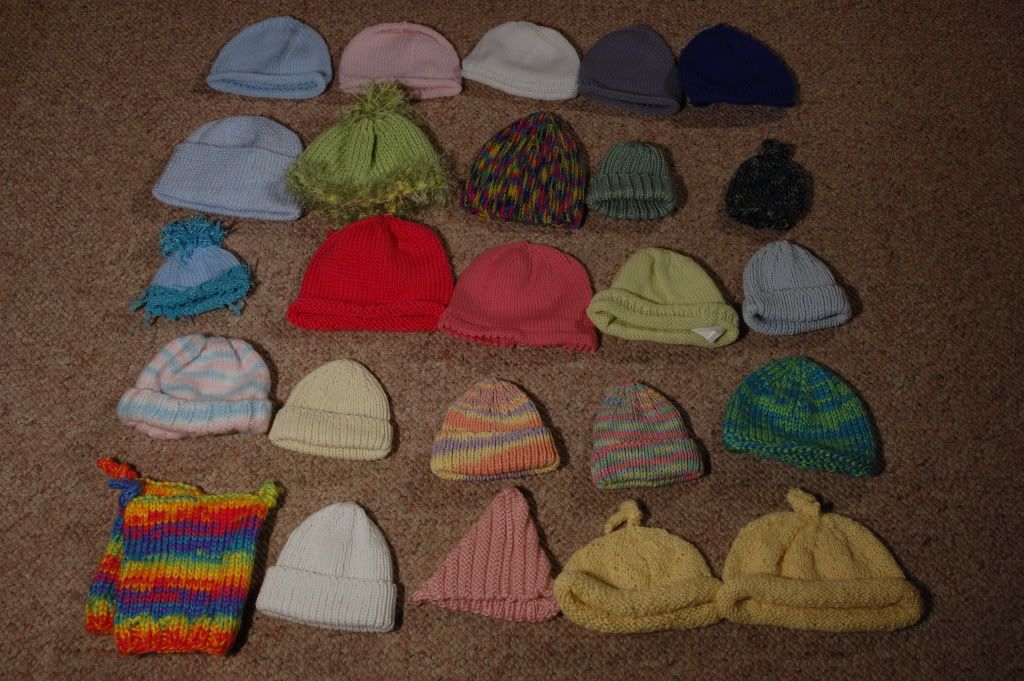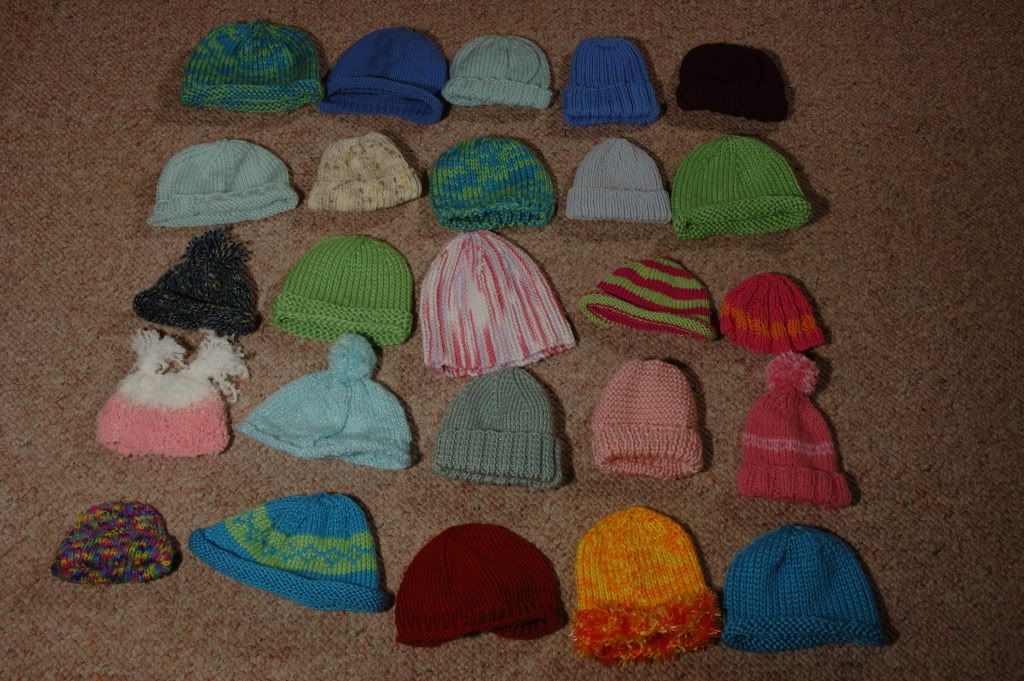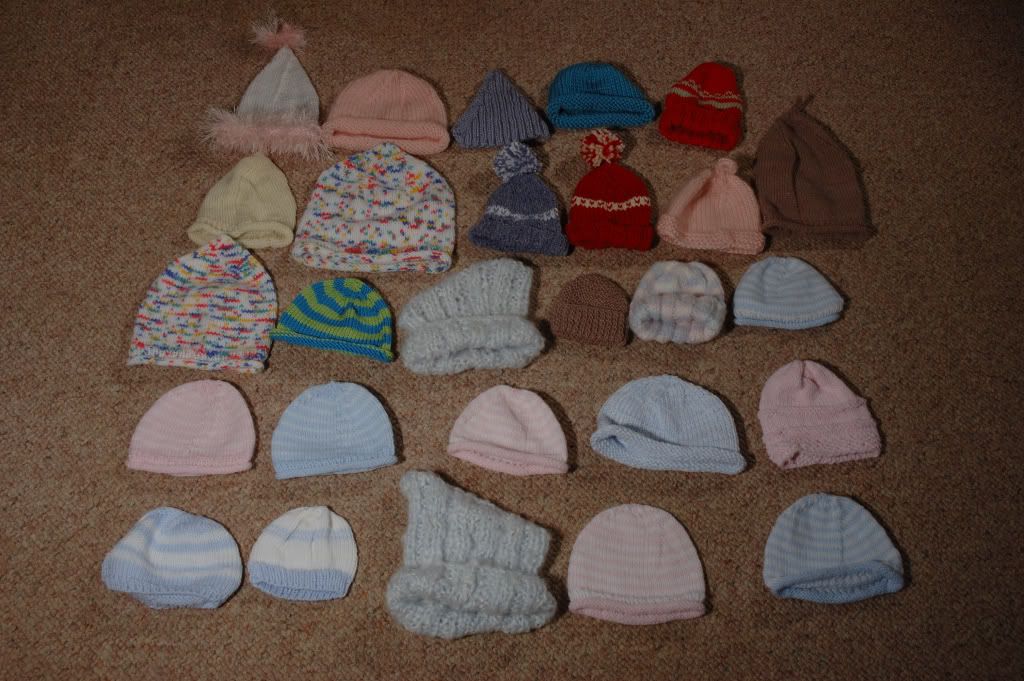 The next picture contains 26 hats. All of them came from Magatha – it seemed like every few days, there was another package from her, with more hats. Her blog is called "Mag the Magnificent", and I must agree wholeheartedly.

This final picture includes some very special hats. You will notice that most of them are not handknit. These were sent to me by two of Kirsten's aunts, who heard about the project too late to have time to knit them, so they purchased some so that they could still contribute. The five hats across the bottom were knit by Kirsten herself.


Thank you all, every one of you who took time to knit a hat in the memory of this beautiful little boy, and in honor of his mother, father, big brother, and the rest of their family and friends. You have no idea how much your contributions have meant to me. Kirsten has been my dearest friend since I was in junior high, and she is the closest thing to a sister I have ever had. It broke my heart to see her going through this, but it helps to heal it knowing how many people took time to do something for her and her son.
I exchanged a few emails yesterday with the gentleman at the hospital who will be the one receiving the hats. He is thrilled with the response to this project, and is glad that they will be able to provide these hats to keep their patients' heads warm. He and I also discussed the possibility of making this an ongoing project, which I would very much like to do. I'm going to hammer out the details with him after the holidays, and will post them here. So, if you wanted to make a hat and didn't have a change (or you did, but you want to make more), I will be continuing to collect them going forward.
I love you all for being a part of this.