While everyone recovers from yesterday's food-fest, we here at Katydid Knits (when did I become a "we"?) are featuring soft, soothing alpaca pr0n this week. Specifically, two different colors of undyed alpaca from Stitches East.
First, a color the Yarn Barn of Kansas refers to as "Musk". This is going to be a soft, snuggly sweater for Kris at some point: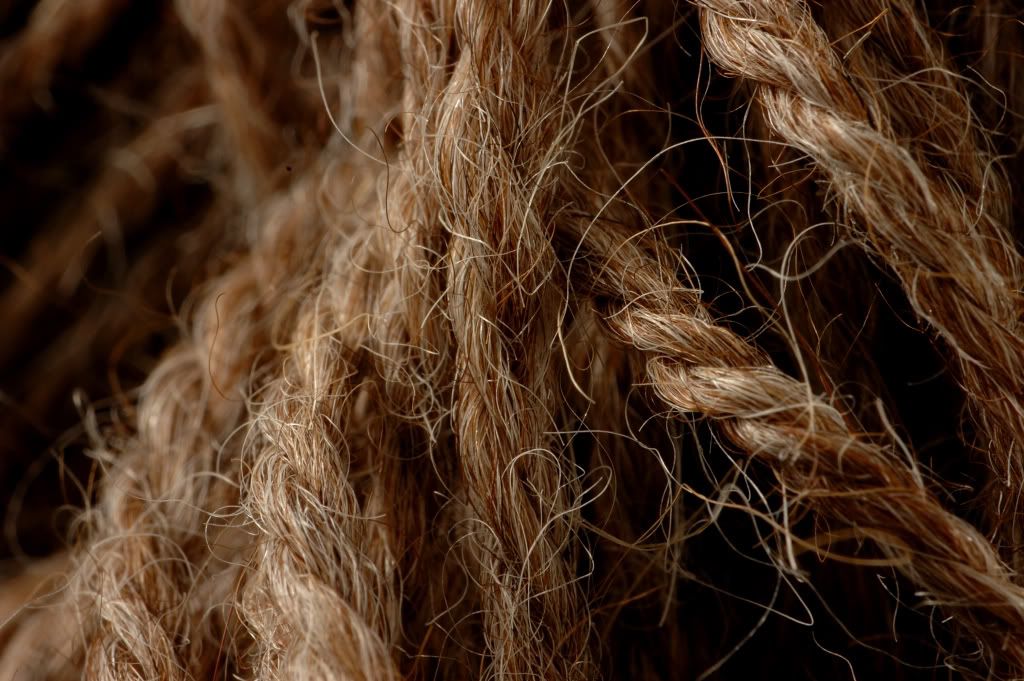 And next, the heathered grey alpaca I picked up at Tess' Designer Yarns for a song. (Seriously – $3 for 150 yards. Is it any wonder that it all vanished in about 5 minutes?) This will be something for me. I'm thinking possibly a cardigan, but I'm not sure.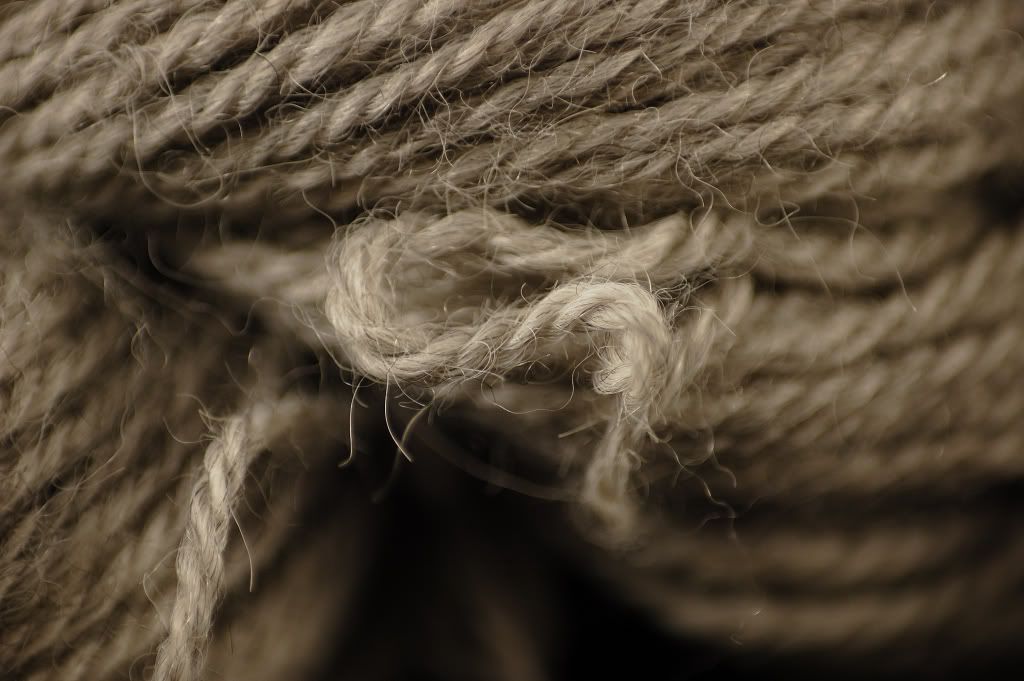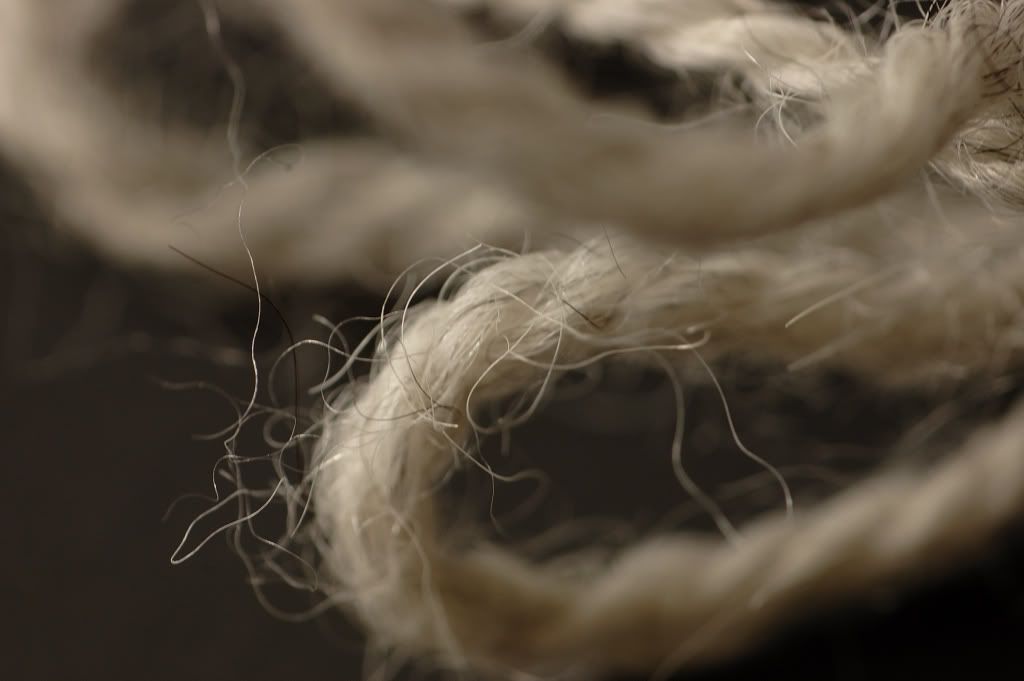 Oh, and since so many of you were amused by my t-shirt idea, I might actually go forward with it. I'll let you know if I do!