In honor of Talk Like a Pirate Day, this picture that Kris took at the Ren Fair this weekend: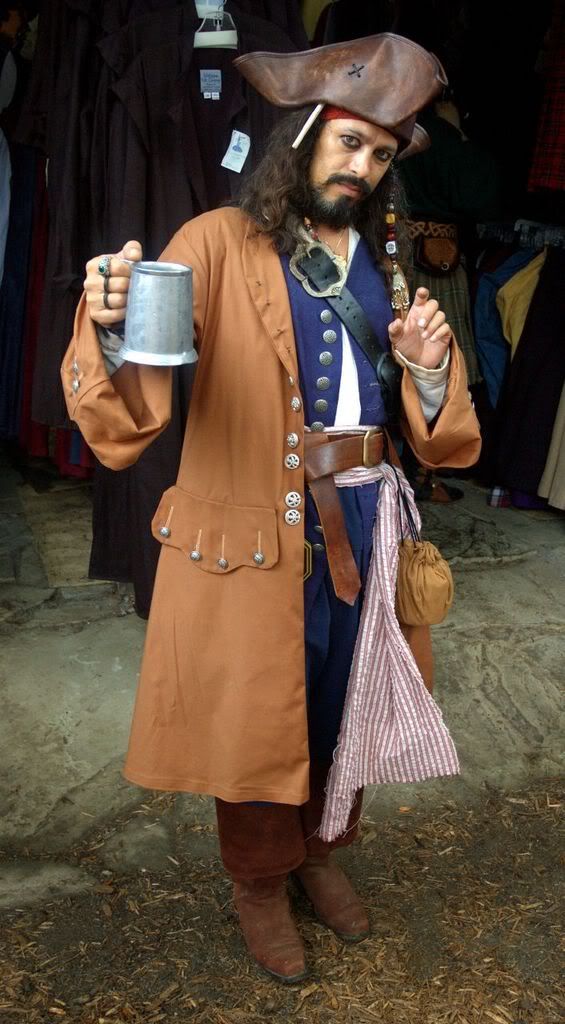 How awesome is that? His name is Stefan Rosario – he's the nicest guy, and he has a great gallery of pictures people have sent him here. We were chatting with him while looking at kilts in one of the shops. I'm betting he's going to have a blast there this weekend – it's Pirate Weekend at the Faire! (And yes, we're probably going back. We finally broke down and bought costumes to wear for Halloween and at the Faire, and Kris needs a couple of accessories.)
And in non-pirate news, Carbon Leaf has a new cd out – Love, Loss, Hope, Repeat! Mine came in today's mail. Yay!!! And we FINALLY got a copy of Robin Hood: Men in Tights on dvd, which we have been waiting for for years. It's the dopiest movie, but I love it.
And in knitting news, I joined the Grey's Anatomy KAL. I'm FINALLY going to start working on the Handyman Sweater from the Fall '05 issue of Knitter's Magazine. I'm making it in Cascade 220 in Black and Grey, so it's totally appropriate. 😀
ETA: I shrunk the picture, so that might help those who are having formatting issues with the blog. I hope.