… because I'm going to attempt to kitchener these babies.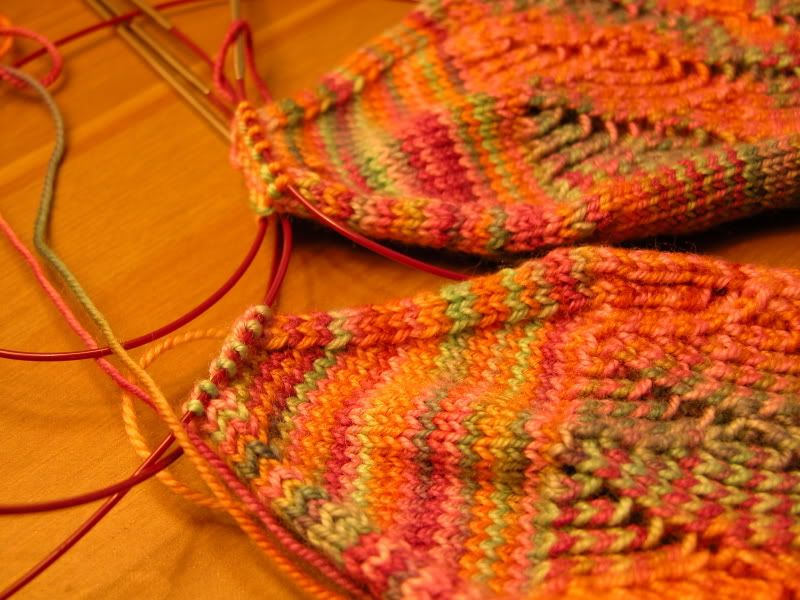 Here's hoping I manage to do this without any major issues. For some reason, kitchener stitch eludes me.
I got a lovely set of stitch markers from sgeddes in today's mail.

Thank you, Shannon! I love them!
Seriously, this Stitch Marker Swap has been such fun. I love seeing what everyone has come up with! There has been some discussion of doing another round. I have gobs of markers now, but I am so tempted to join in again anyway…
ETA: I did it!!!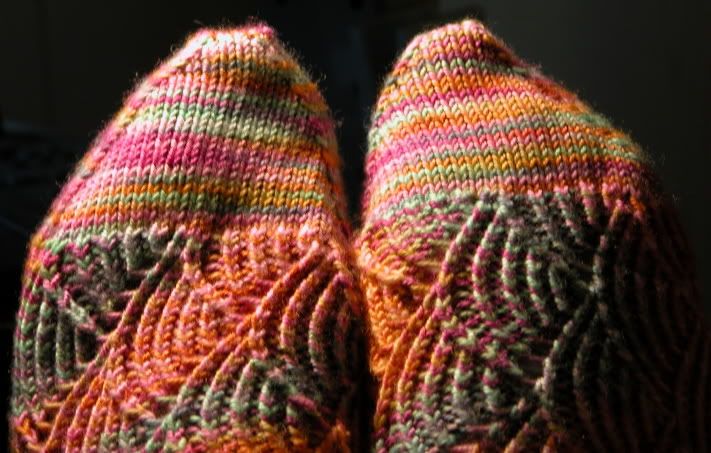 And with that, a finished pair of Pomatomus socks!

I did modify the pattern slightly by only doing two repeats of the pattern on the cuff instead of three. I was afraid I might run out of yarn. I'm still not totally sure I wouldn't have, although I have some left over now. Other than that, I followed the pattern, heel flap and all. =)