…before I really, truly go finish packing. =)
I got another of my swap packages today. I sent furrworld a whole bunch of acrylic that is left over from my crocheting days, as she is involved in Project Linus.
She sent me these: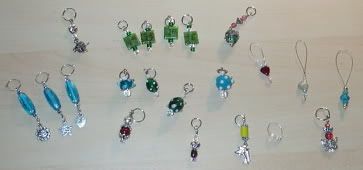 I think I won in that trade. =) They are beautiful!