and because it always happens when I'm in Vegas, yes, I have new hair!!!
To refresh, the first time we came to Vegas, I came home with hair like this: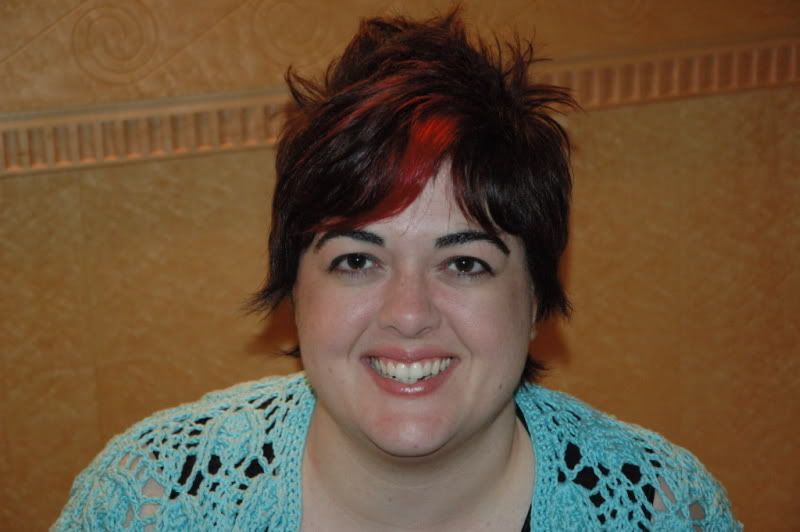 (Heh – check it out – that's pre-nose ring!)
Last time, it was like this:
And this time?
Ta da!
Isn't it AWESOME? It's REALLY red – I've got awesome streaks through it, and it's got an all-over sort of black cherry-color to it.
Having a brother who can do this sort of thing? Kicks ass. Also, I love the experience of going to the salon here – not only do I get fantastic new hair, but they give you a neck and shoulder massage while you are getting shampooed. And the whole staff is so friendly. I really wish we were closer (or, you know, independently wealthy), just so it didn't have to only be once a year that I get to do this.