Seriously, I have the best husband in the world. Not only does he let me invite crazy people to stay here for the weekend so we can go to MDS&W, not only does he come WITH us and take lots of awesome pictures, he encourages my fiber obsession. Specifically, check out what he gave me for our 9th anniversary (which is tomorrow) (And if you are wondering, he got camera accessories and new noise-blocking headphones.)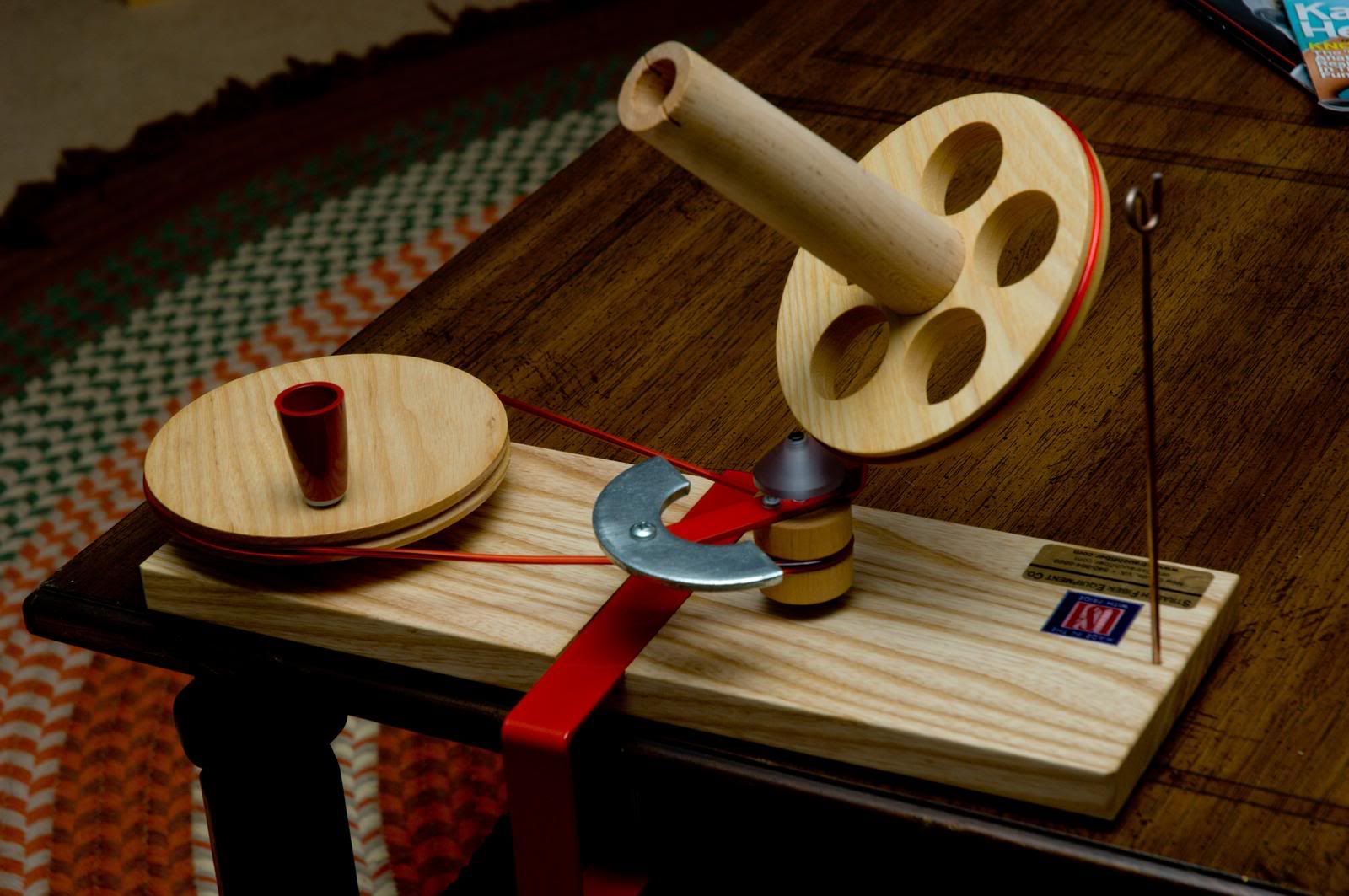 A Strauch heavy-duty ballwinder, to replace my poor dying plastic one with the slipping gears, and now able to handle the big hanks of Schaefer stuff in my stash.:
And… meet Zaphod:
That's right, I am now the proud owner of a Hitchhiker wheel! Isn't he a cutiepie? I'm going to do a little decorating, which will of course be themed around the "Hitchhikers' Guide to the Galaxy" series, but I have to decide the specifics yet.