So, I thought about posting the loot from MDS&W in the order it was purchased, but I decided instead to just post what I'm inspired to each week. 🙂
This week's subject was purchased from Mohair in Motion, who were in one of the tents on the entrance end of the fairgrounds. We were walking along, and Cristi saw the sign for their tent, sighed and said "No point in my even going in there." (She has mohair issues.) We were going to just walk past, but I glanced over and something bright caught my eye among the mellow-colored fluffiness of the mohair on their shelves.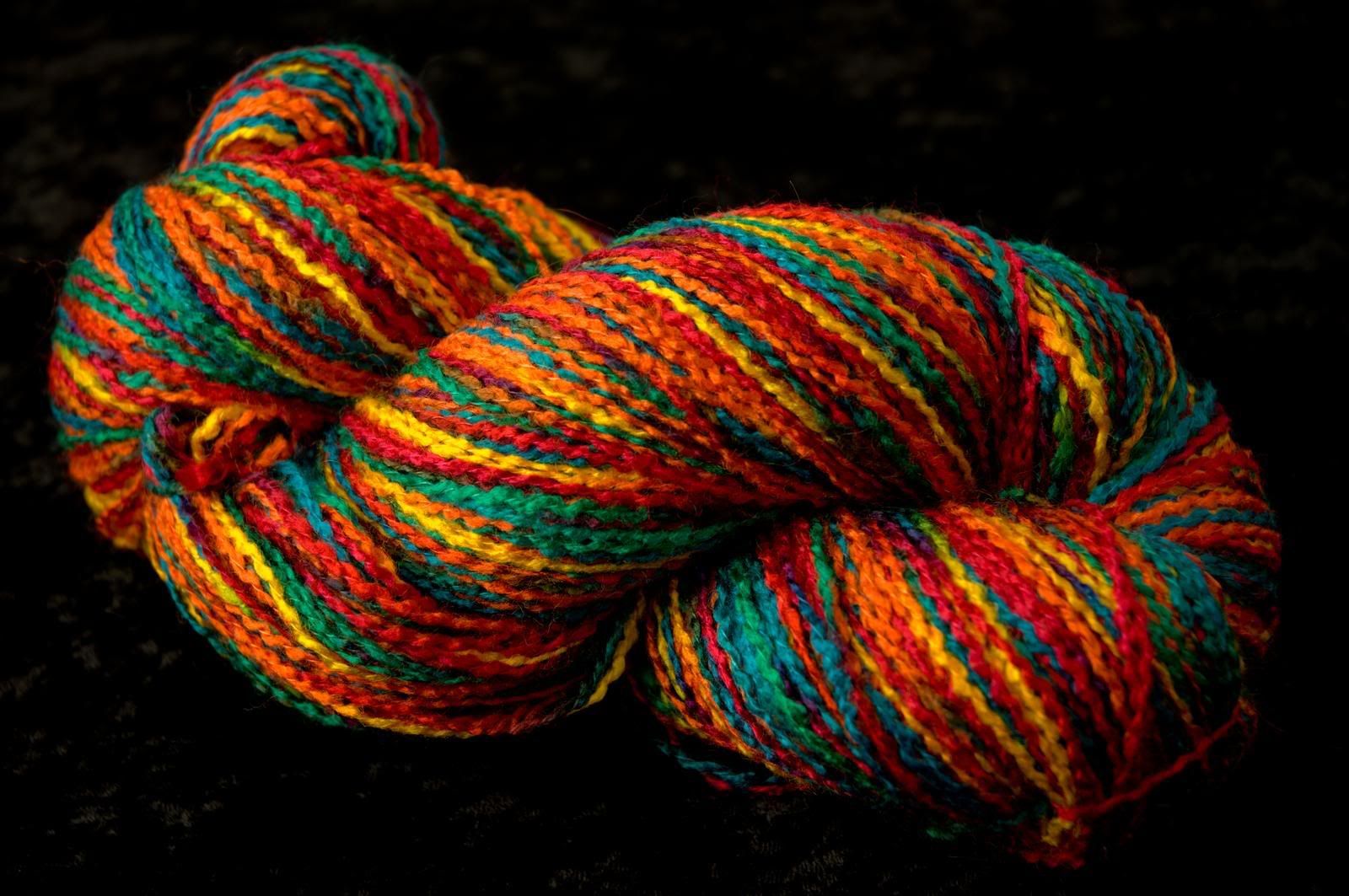 I walked over and picked it up, and it just had to come home with me. The bright rainbowy-ness, the shine of the fiber… it wanted to come home with me. So it did. 500 yards of 100% rayon in "Mardi Gras".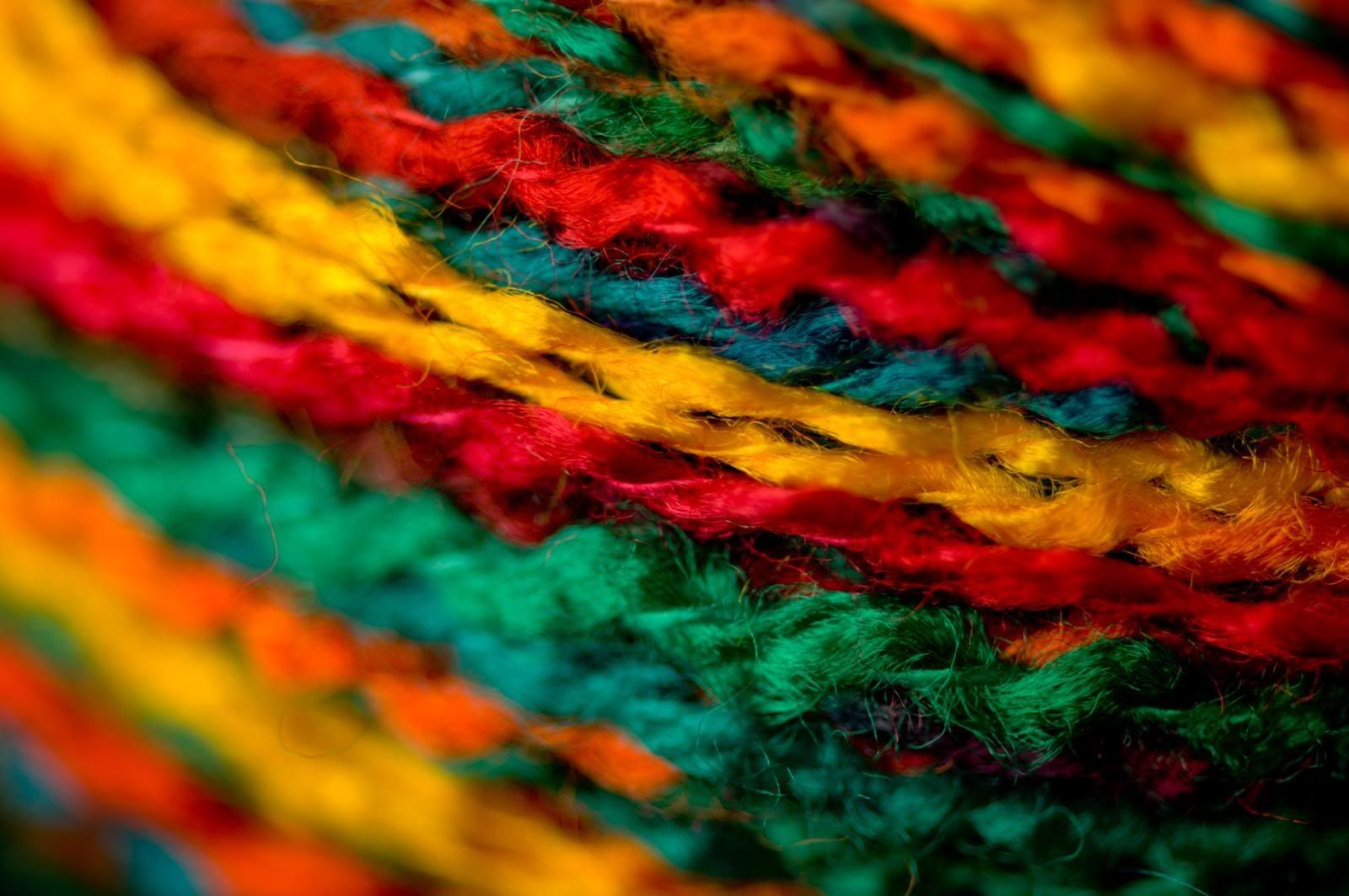 I'm not sure what it will be yet, although I am leaning toward some sort of wrap or shawl.
Luckily, she did tell me that if I ended up needing more once I decided what to do with this (it was the only skein there), she did have more back at home, and I could just email her to order some. Obviously, I shouldn't wait TOO long if I'm going to do that, but it's nice to have the option.
Have a great weekend, everyone!