You got 'em!
First – my Chrysanthemum Tea Shawl from Amazing Crochet Lace. This is a FABULOUS book. If you crochet, you really should give it a look.
Blocking: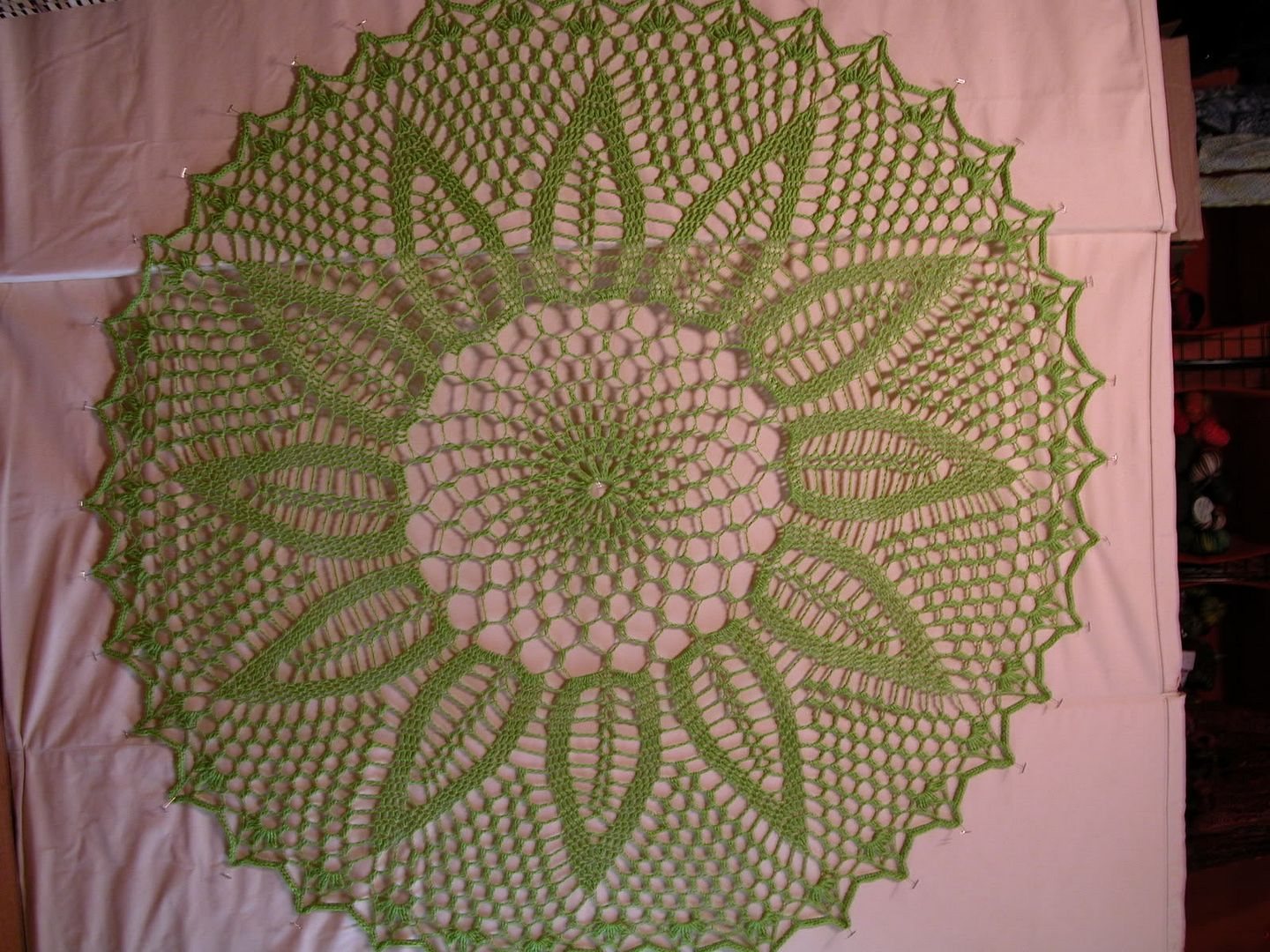 Artfully draped over, er, a box: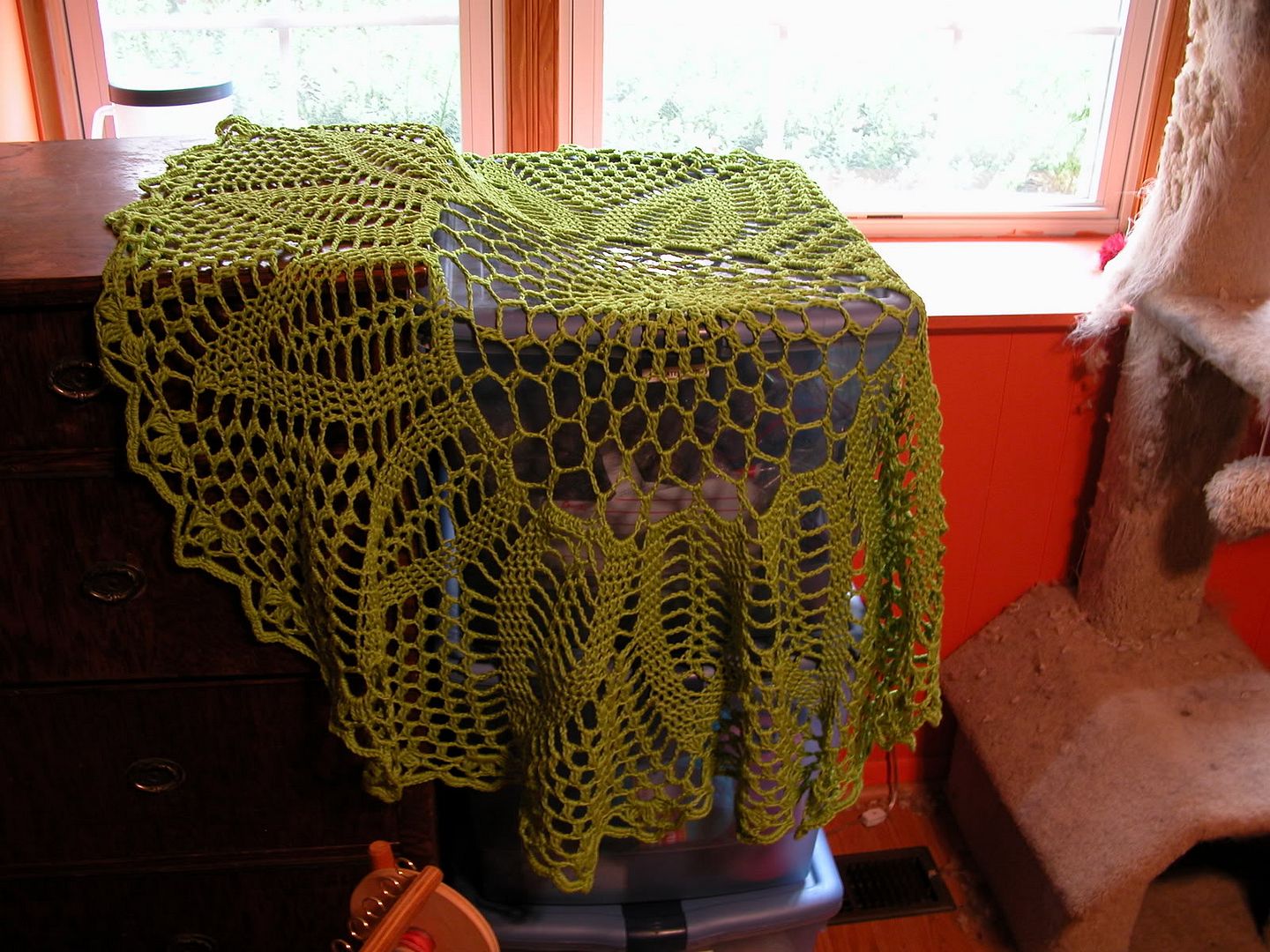 And now, semi-knitting FO. I went to Ikea (Ah, how I love thee…) last Friday night (while Kris was working from 6am to 4am. Yes, you read that right. A 22-hour day. And that was just the start of the weekend…) I was going there to pick up a shelf unit. Specifically, an Expedit bookcase. Why?
For this:

My new stash organization system. I was really, really tired of ugly plastic boxes piled up against the wall. It was a total pain in the ass to get into anything that wasn't on the top level, and it just wasn't PRETTY.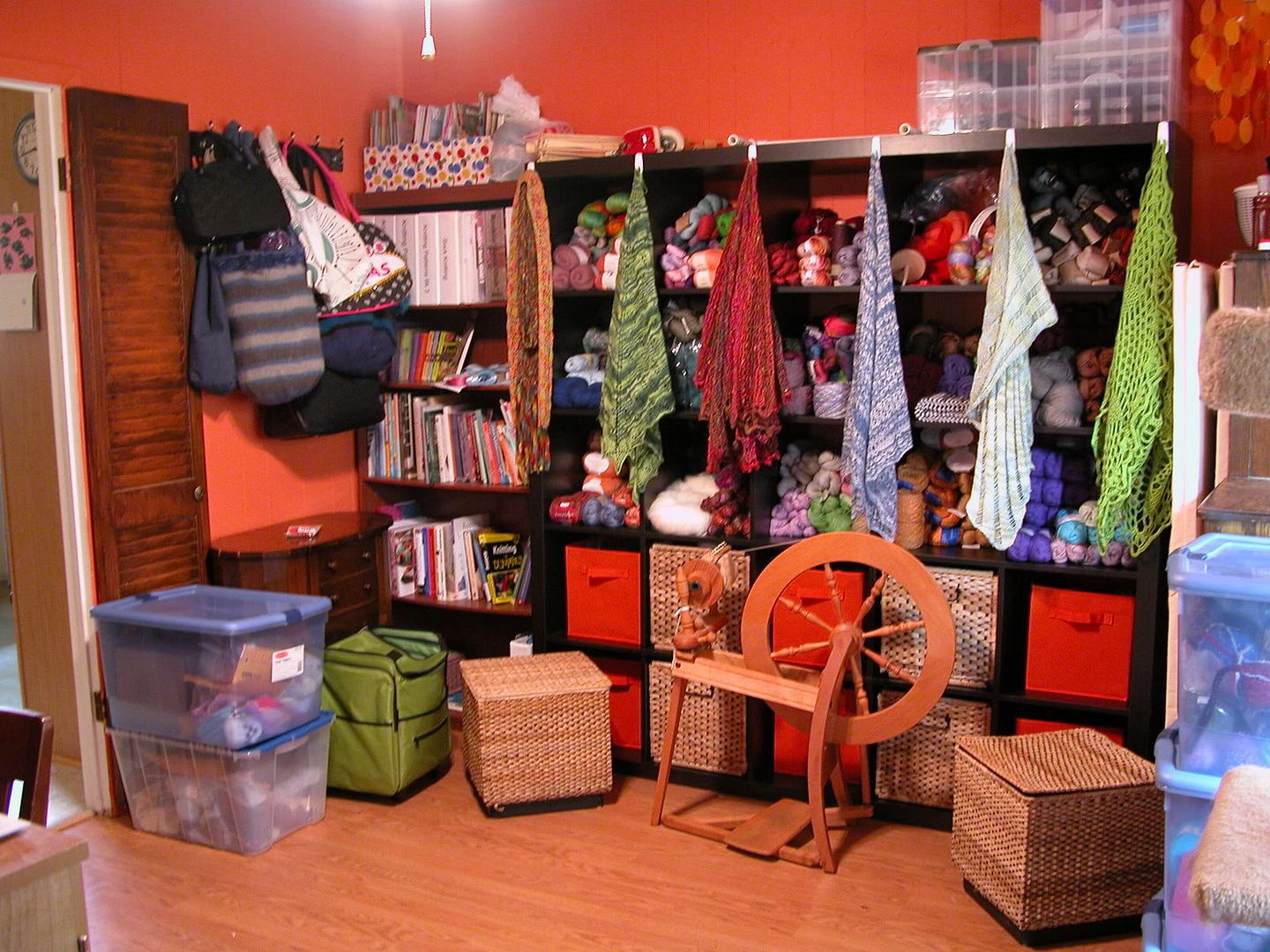 Those boxes on the far left? Those would be the same kinds that used to house the whole stash. The 6 orange canvas drawers on the bottom shelves hold sock yarn (yes, all of them) and the 4 baskets hold random single skeins that don't have projects planned yet. The two big lidded baskets on the floor house spinning stuff – one for bobbins and spindles and my lazy kates, and the other for in-progress fiber on spindles.
Oh, and this:
Is all stuff I'm going to be putting up for swap or sale in the near future. (OK, maybe not "near" – I've got stuff going on every weekend in May, so it might not be until June)
And the completely non-knitting FO – our new powder room! We attacked it last week and finished it up on Saturday. Previously, it was white walls, a ridiculously oversized mirror, and a very, very basic sink cabinet and sink. Blah. We tore out everything but the floor and the toilet, and now we have this:

Pedestal sink! Yay!

And the decorating inspiration – four of Kris's photos of the flowering cherry tree out front: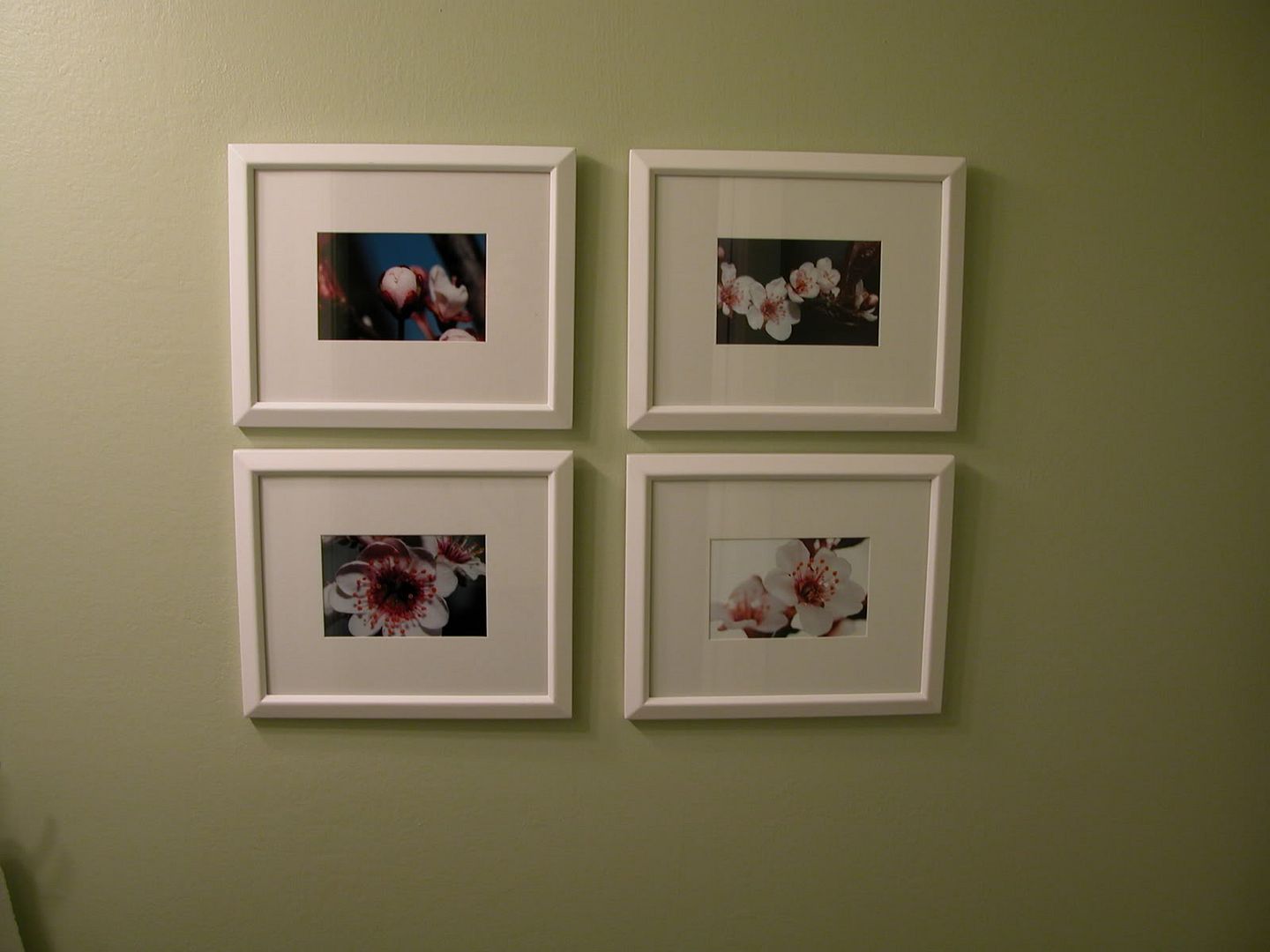 Now, back to work on Tomato before Cristi completely humiliates me by finishing it. I'm fairly certain I'm losing this particular race, but I'm ok with that. Mine's going to be cuter.