So, I did actually finish that crocheted scarf that I showed you, and courtesy of the crappy-ass weather we've been having, I've been wearing it quite a bit. Here 'tis: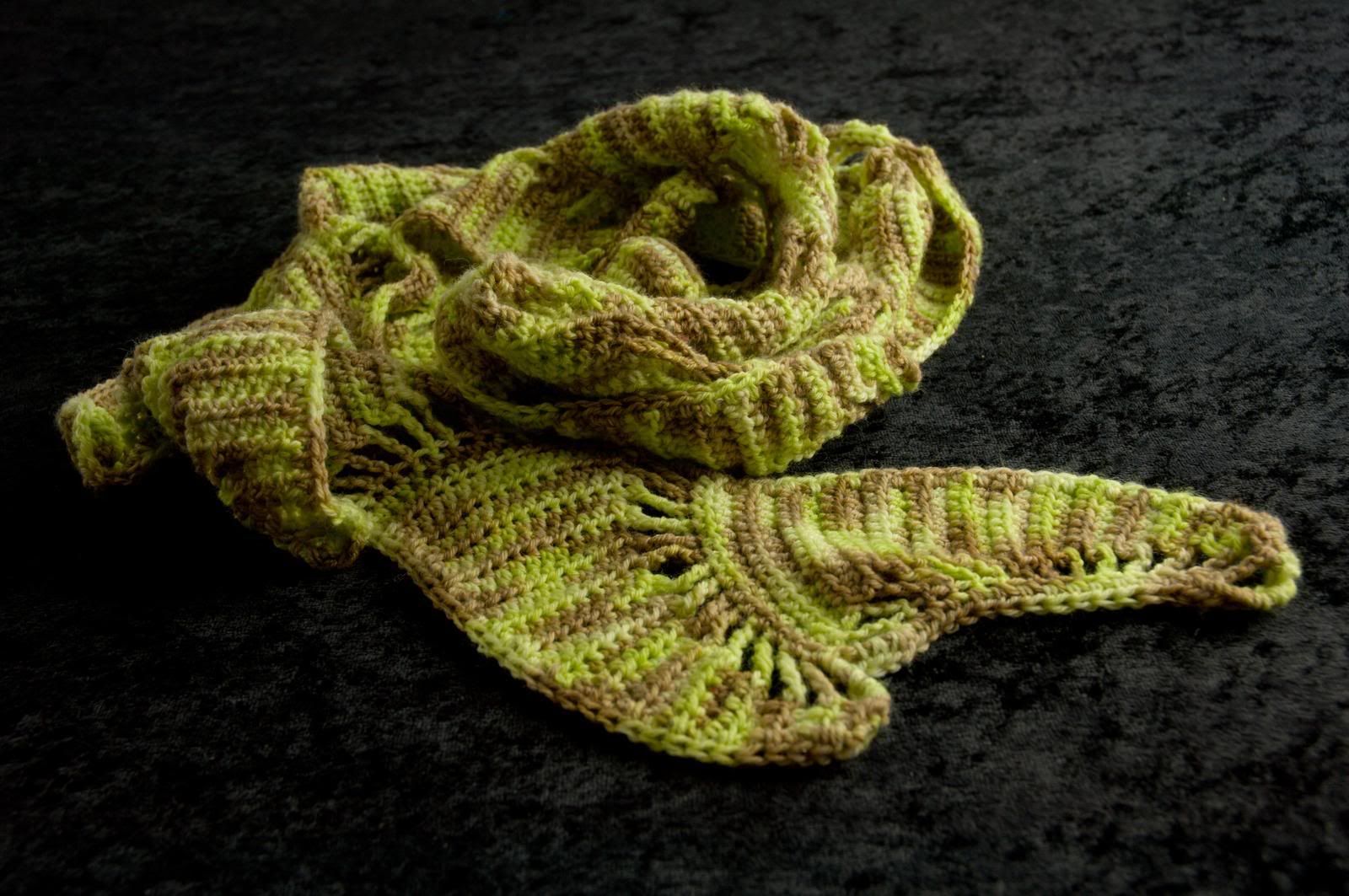 I also finished the Counterpoint scarf I've been working on as a "Congratulations" gift for my friend Hillary, who is off to NYU this fall for graduate school in the vocal performance program. (Classic Elite Lush. A new fave. It's SO SOFT!)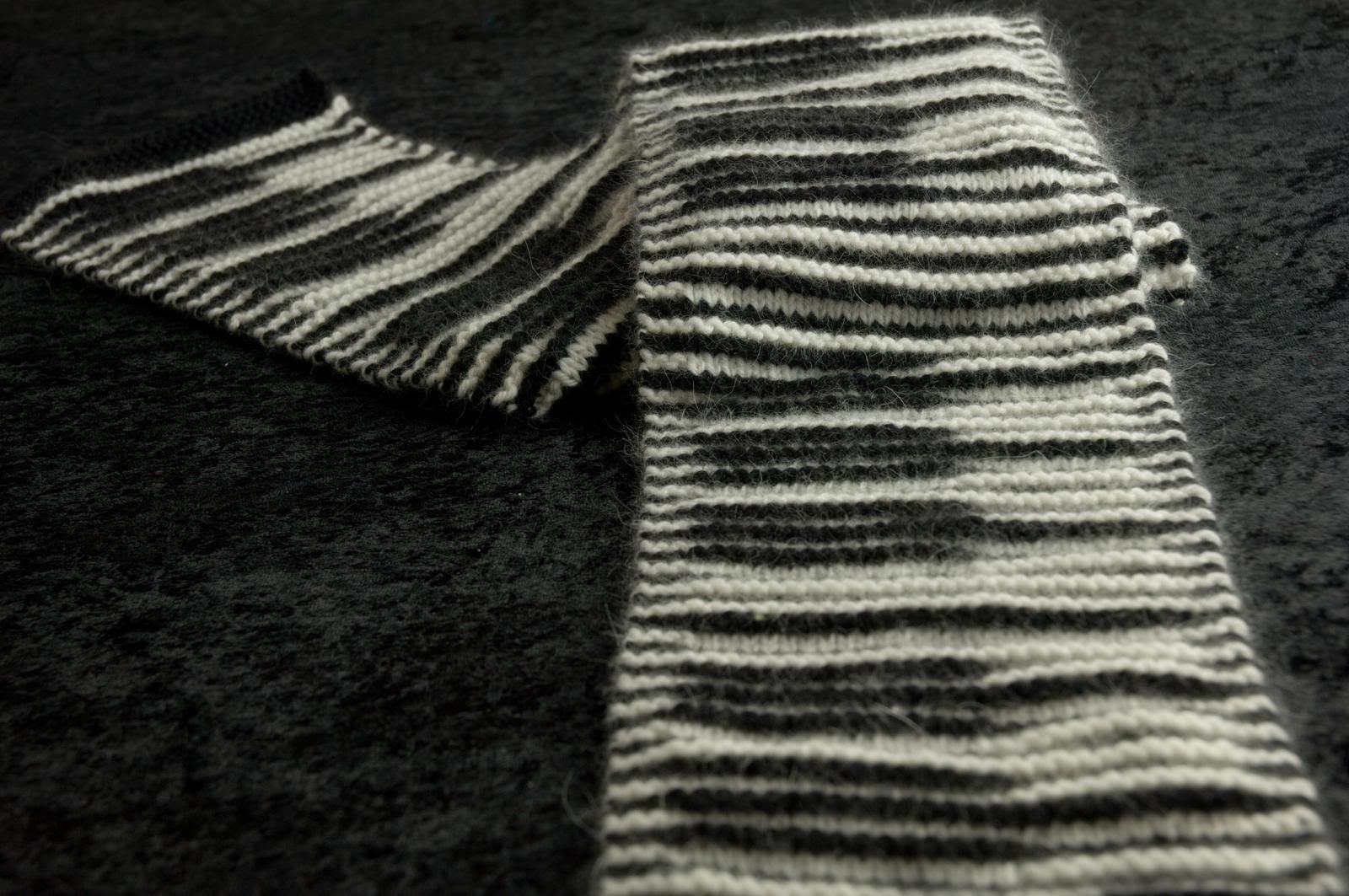 I've got 2 WIPs I'm carrying with me at the moment. The Chevron Scarf from Last-Minute Knitted Gifts, in Claudia Handpaints "Eat Your Veggies" and "Caribbean Blue" (They will be the subject of a future YPF post):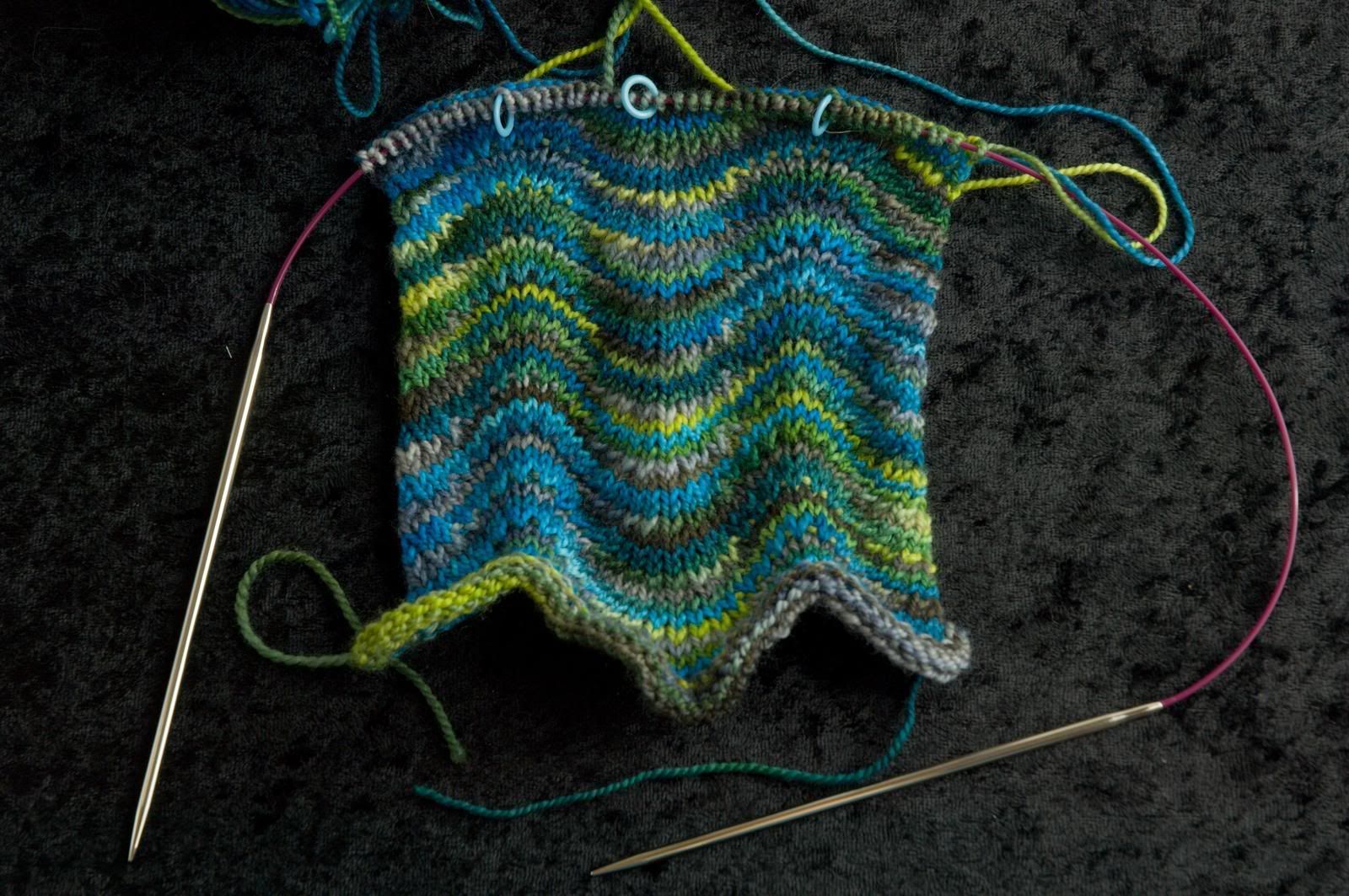 and the Chrysanthemum Tea Shawl from Doris Chan's Amazing Crochet Lace (FABULOUS book – beautiful patterns. You will be seeing more stuff from it here.) in King Tut Cotton.
And finally, a little proof that Knitties rule. I've been working on my Simple Knitted Bodice, and the further I got, the more I worried that I was going to run short on the Berroco Denim Silk I was using for it. The biggest problem with that is that the yarn is discontinued. So, I posted on the board that I was looking for something to work with the Denim Silk to use for the lace bands and the neckline/cuffs/hemline. The wonderful, fabulous, ohsoverysweet Mary Mary came to my rescue – she had some Denim Silk in another color that would work wonderfully with my funky Absinthe green. So, we swapped for it. The package from her arrived yesterday, and in with the Denim Silk (6 of the Creme Caramel, plus one in Carob – any and all leftovers will be combined into something fun), she tucked a little surprise for me.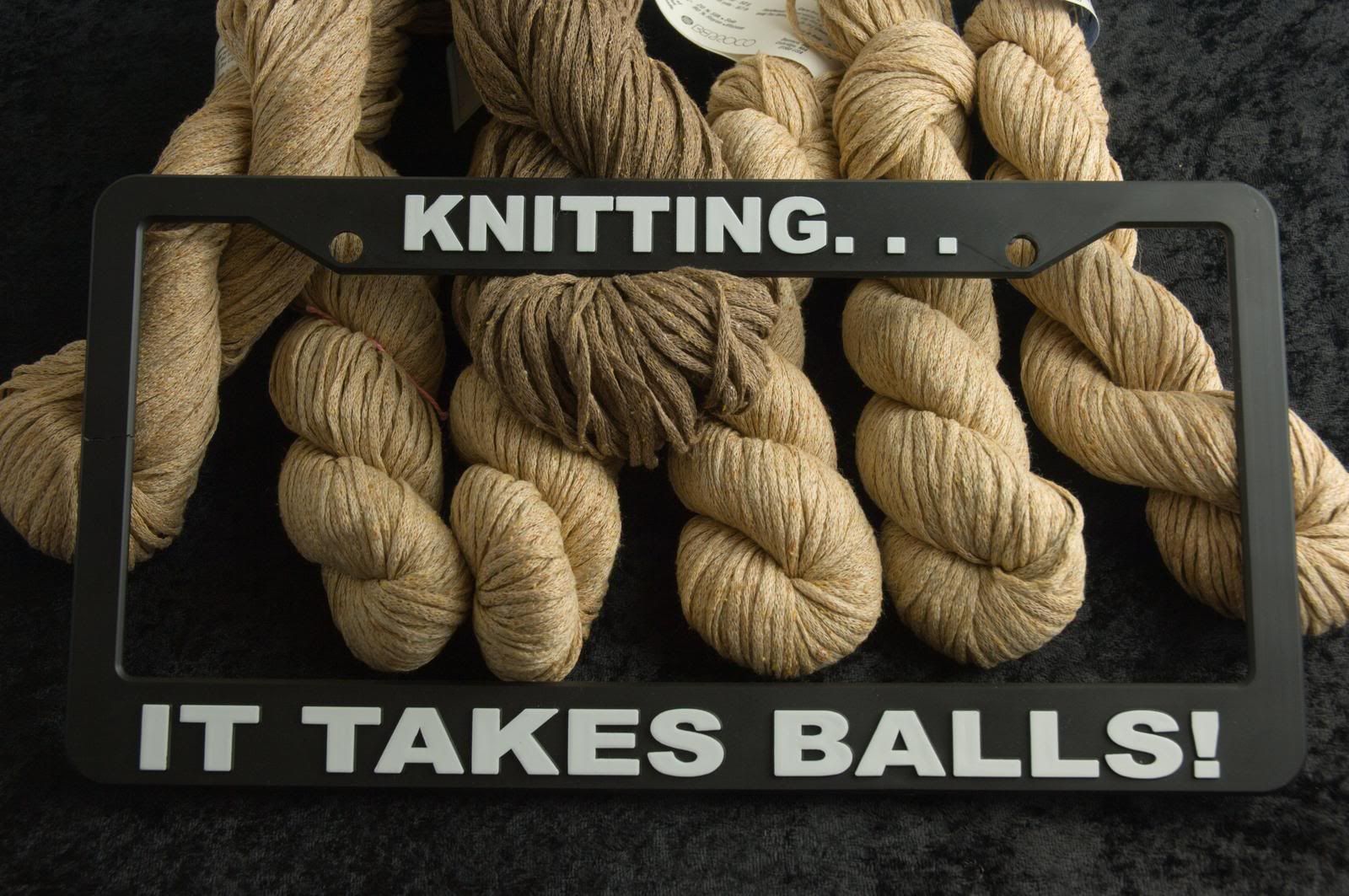 According to her note, Texas is cracking down on license plate frames, so she thought I would be able to get some good use out of this one. I cracked up! I can't wait to put it on my van. Thank you, sweetie. You rule! And your box will be in the mail tomorrow, I promise.