(Anyone else a fan of "How I Met Your Mother"? Barney's game of "Haaaaaave you met Ted?" Anyone?)
So, on my StitchDC trip, I finally scored a copy of the elusive No Sheep For You by the oh-so-fabulous Amy Singer. In flipping through it, I found this:
(Photo ganked from here, the blog of the amazing woman who knit the original) (And by "ganked", I mean copied and uploaded to my Photobucket, not hotlinked. I know better than to steal bandwidth)
Is that not one of the most beautiful sweaters you have ever seen? The cables… the neckline… Ah… I'm in lust. Did I mention it is done in Rowan Calmer, possibly one of the softest, snuggliest, bounciest cotton-blend yarns ever? Yeah.
So, my search began. I was looking for a deal on Calmer. And I lucked into one. CucumberpatchUK had some, including an awesome deal on one color: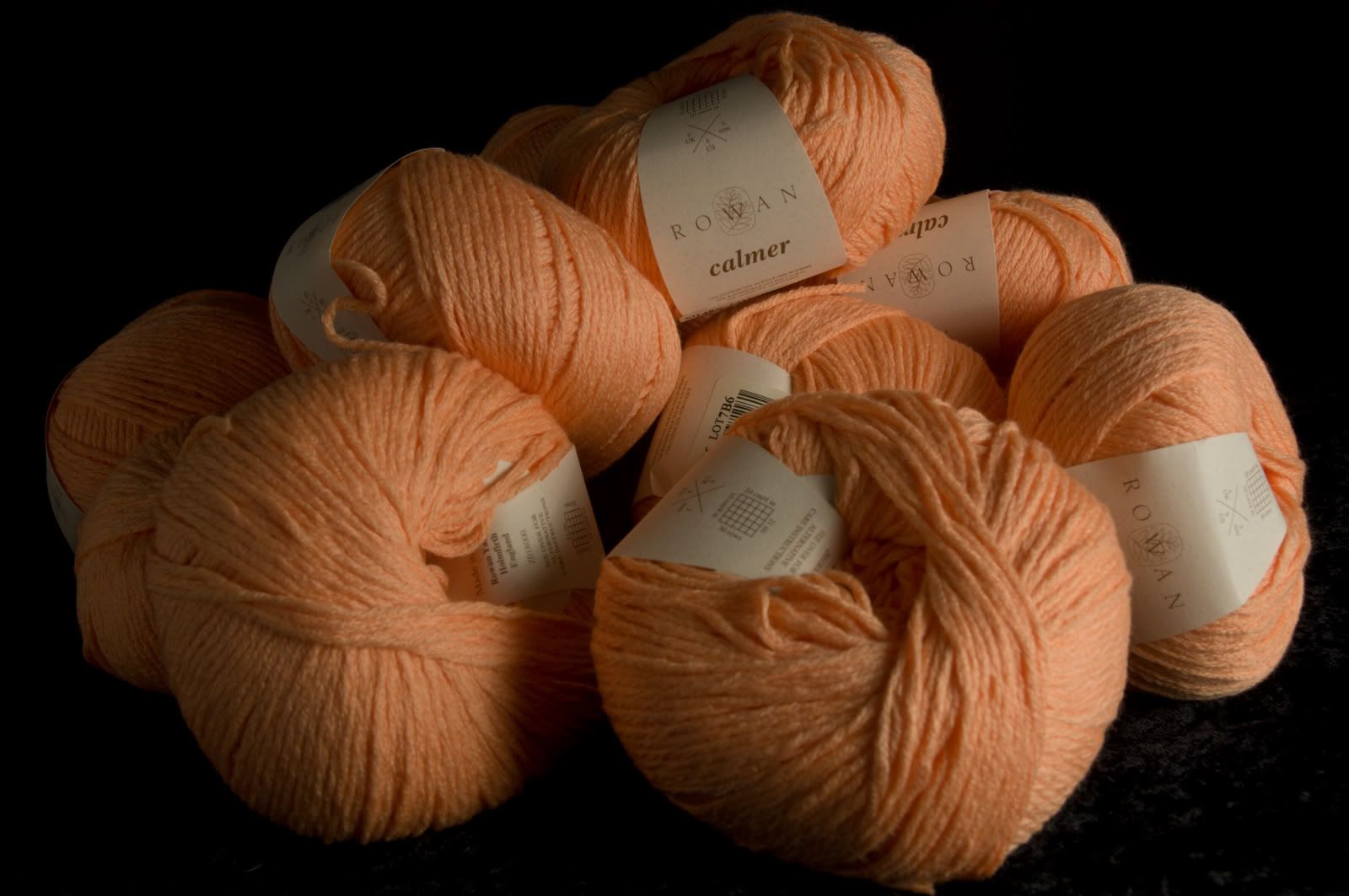 That would be color #486 "Tangerine", which is now waiting patiently to become my very own Morrigan. I got it for $3.99 a ball. (Let me say that again – $3.99 a ball for Rowan Calmer. I adore CucumberpatchUK) I cannot wait.
But, I will wait. I will be a good girl and finish the Fair Isle Cardigan before I start on the beauty that is Morrigan.
Incidentally, Morrigan is far from the only pattern in this book that I WILL be making. In fact, I plan on doing quite a few of them. This is a superb collection of patterns, not to mention Amy's awesome work on the characteristics of all sorts of non-animal-based fibers (ok, silkworms are animals… mostly non-animal-based).