So, yeah. If anyone was wondering why I missed last week's Yarn Pr0n Friday, blame Comcast. well, Comcast and the ice storm that hit the Baltimore-DC area last Tuesday.
See, Tuesday night (the 13th), the storm hit. At 11 Wednesday morning, I was chatting online with my hubby and my friend Kaz when the cable went out. We'd had an outage earlier that week, so I didn't think it was any big deal. I sent Kris a text message asking him to call Comcast to check on it, since he had the number. Then, at 1:30, the power went out. It stayed out until 4:00 on Thursday afternoon (which was a lot faster than it came back for some areas). Luckily, we had already made reservations for our Valentine's Day dinner out (Yay Melting Pot!) AND the restaurant still had power. We spent a surprisingly cozy night under 5 blankets and a comforter, and woke to a rather chilly house and some really chilly fish in the tank. We called our friends Hyon and Drew, and luckily they had an extra tank that they could set up at their house (that, and they had power). We took the fish, their heater, and their filter over, and spent the day hanging with them. At about 6:00, Kris and Drew came back to the house to check on the dogs and feed them, and I got a triumphant text message on my phone: "We have POWER!". So, yay – only about 24 hours without, and the house warmed back up surprisingly quickly.
Since we'd been without power, it wasn't like we could really USE the internet, so we didn't worry too much about calling Comcast until Friday. They gave Kris about 6 different stories about how it was an issue with the account, an "Area 51 error" (Tell me THAT doesn't sound like BS…), all kinds of things. Finally, they agreed to send a tech out on Saturday. He was supposed to be here between 8 and 11. At NOON, Kris called them (again) to ask where he was. In spite of the fact that Kris told them EVERY TIME HE CALLED that we have VOIP and if our internet connection is out, our home phone doesn't work and that the tech would need to call his cell phone, the guy still called the home phone. He finally got them to call the tech and get him to come over, where he spent (I kid you not) 5 minutes looking at the modem and said, "Yeah, it must be a problem with the hard line somewhere. I'll put in a request for them to check it."
Sunday comes and goes… still no internet. Monday, Kris calls (AGAIN), only to find that the tech never told them anything about us – no service request for the line, nothing. So, they tell him they will check it. Tuesday, still nothing. He gets them to send another tech on Wednesday, again reminding them that the home phone doesn't work and that they need to call my cell. I could check voicemail from our cell, so when there is no sign of the tech by 11, I do. Guess who left a message saying that since we weren't home, we would have to call Comcast (and sit on hold for half an hour) if we wanted to reschedule… Grrr….
At this point, I've had it. I no longer care about getting the Comcast stuff back up, I just want to be DONE with it. Happily, we had already decided about a month ago that we were going to switch from Comcast and DirecTV to Verizon FiOS (fiber optic) for our internet and tv. The installation was originally scheduled for last Thursday (the 15th), but they called us on Wednesday to reschedule because of the weather. The rescheduled install? Yesterday. So, since I only had to wait one more day anyway, I just couldn't deal with Comcast any more. Strangely, I sat here watching tv, and suddenly, at about 3pm, the phone rang. Now, that shouldn't happen, since we had no internet connection. I looked over at the router, and lo and behold, there it was. We were back. Just in time to ditch them the next day. How's that for timing?
So, yes, that's the saga of my last week. It's been a little insane around here. I've been knittyboard-less, and Kris has been without his World of Warcraft. Luckily, we did survive. 😀 I even got a good amount done on my Fair Isle cardigan! (pictures probably this weekend, along with the ones of all the packages I've gotten lately).
And, now that you have slogged though all of that, how about a little yarn pr0n? OK, how about a LOT of yarn pr0n?
First up, a little more souvenir yarn – some Koigu I picked up with Mtwelovett to make myself another pair of Wyvern Socks.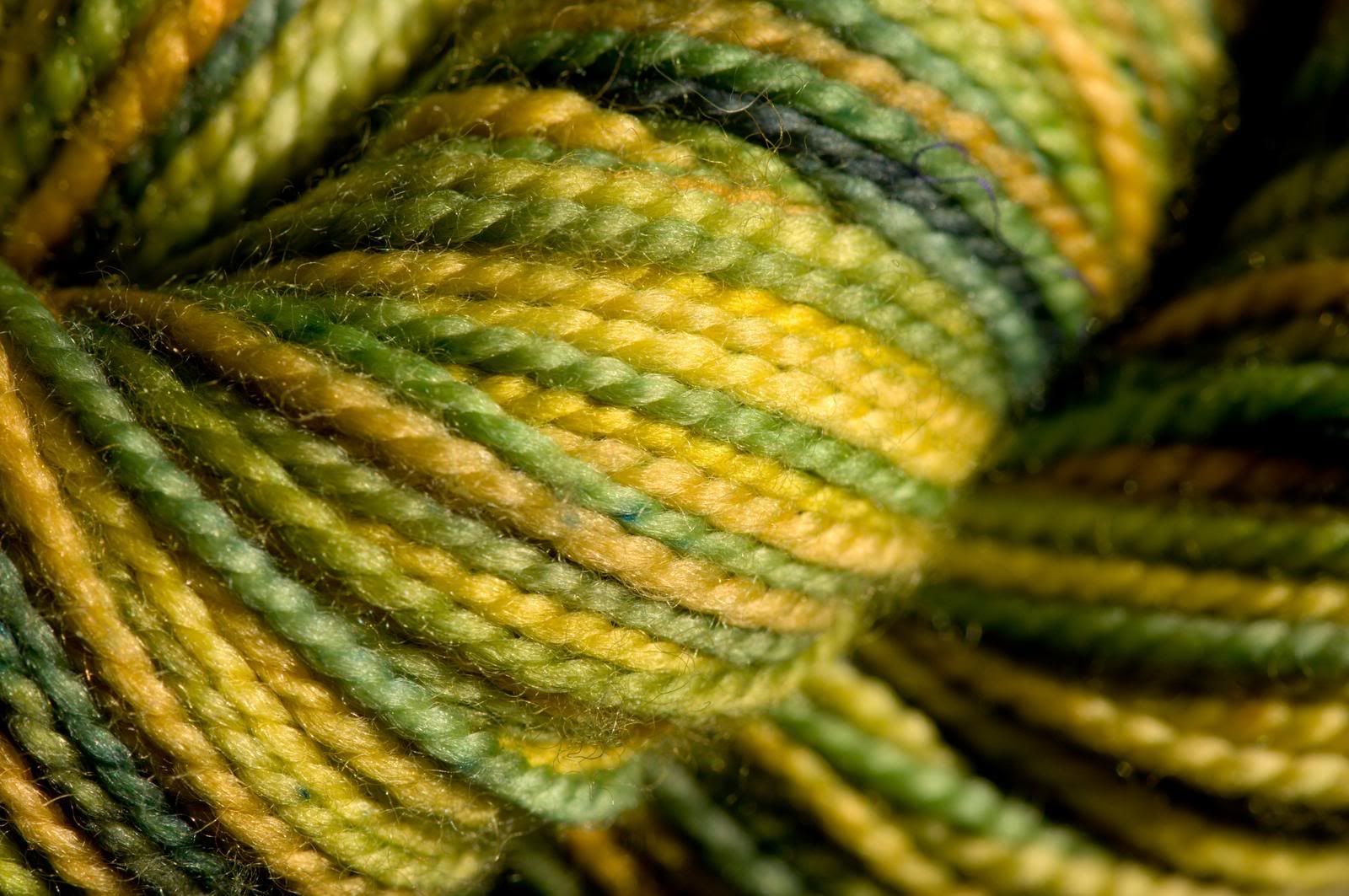 And the "planned project" list (you know, because it wasn't long enough already…) Someday, these will be…
…Zephyrstyle's "Rusted Root" in Brown Sheep Cotton Fleece in "Candy Apple"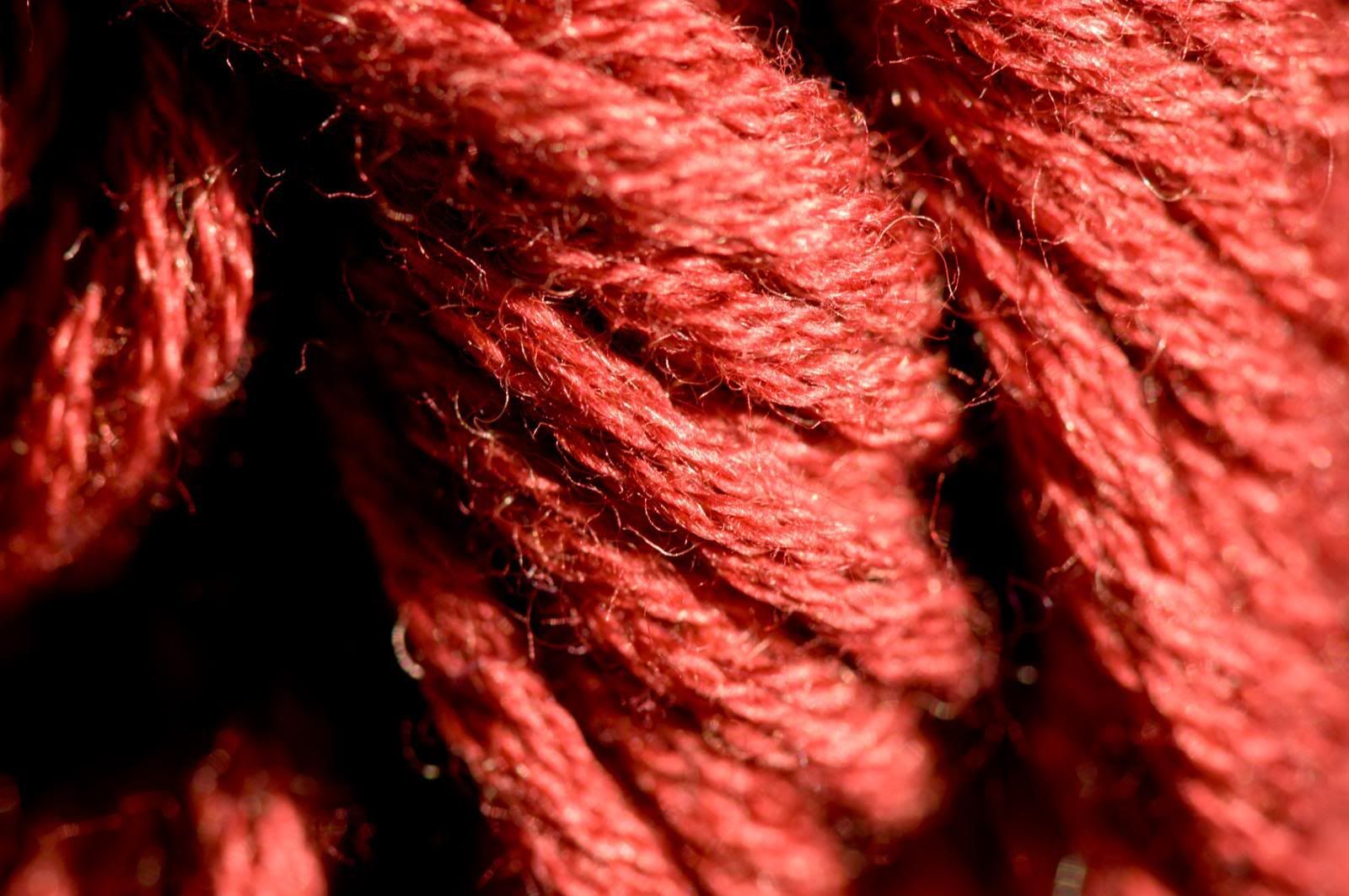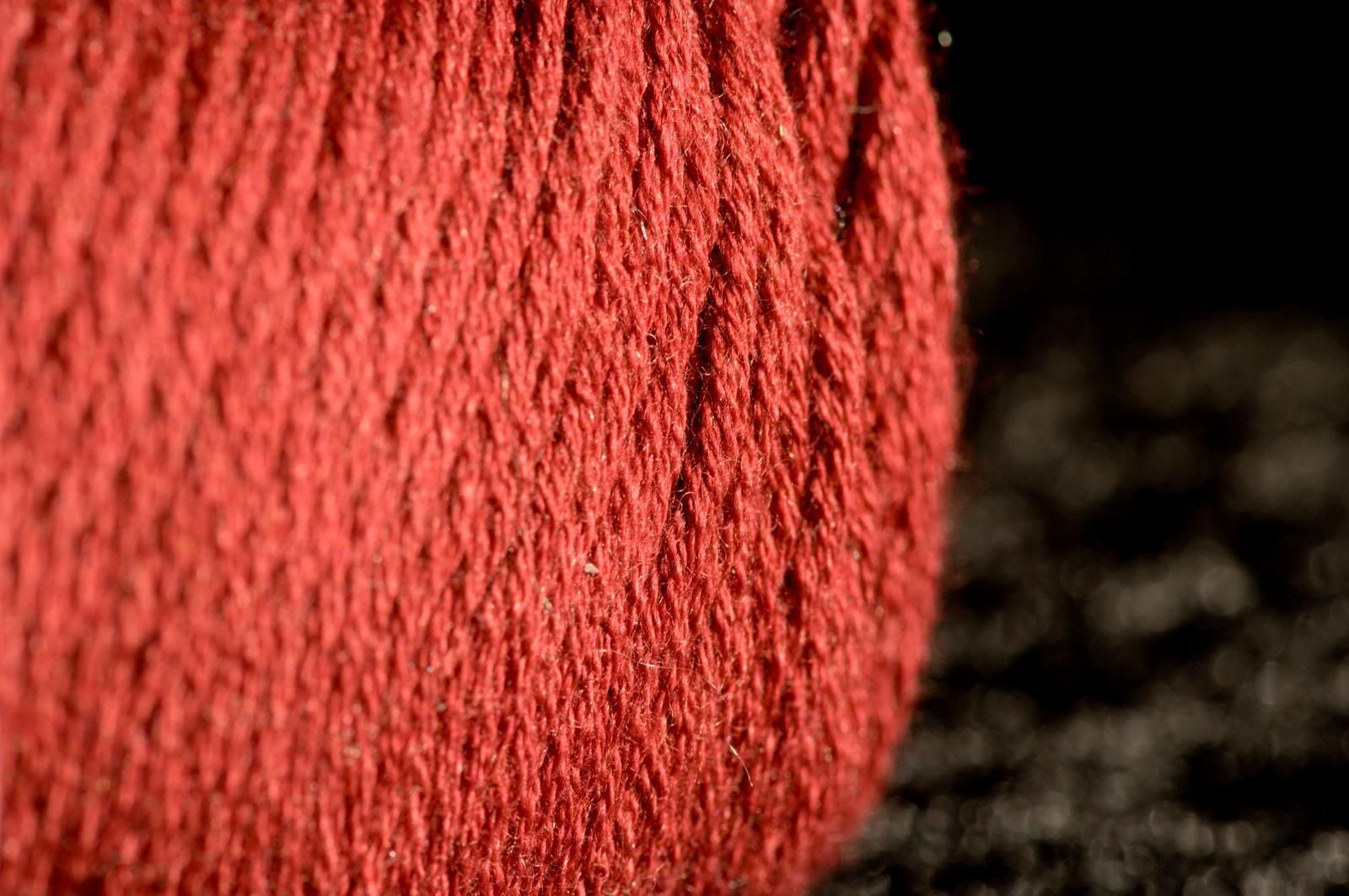 …Zephyrstyle's "Green Gable" in Brown Sheep Cotton Fleece in "Raging Purple"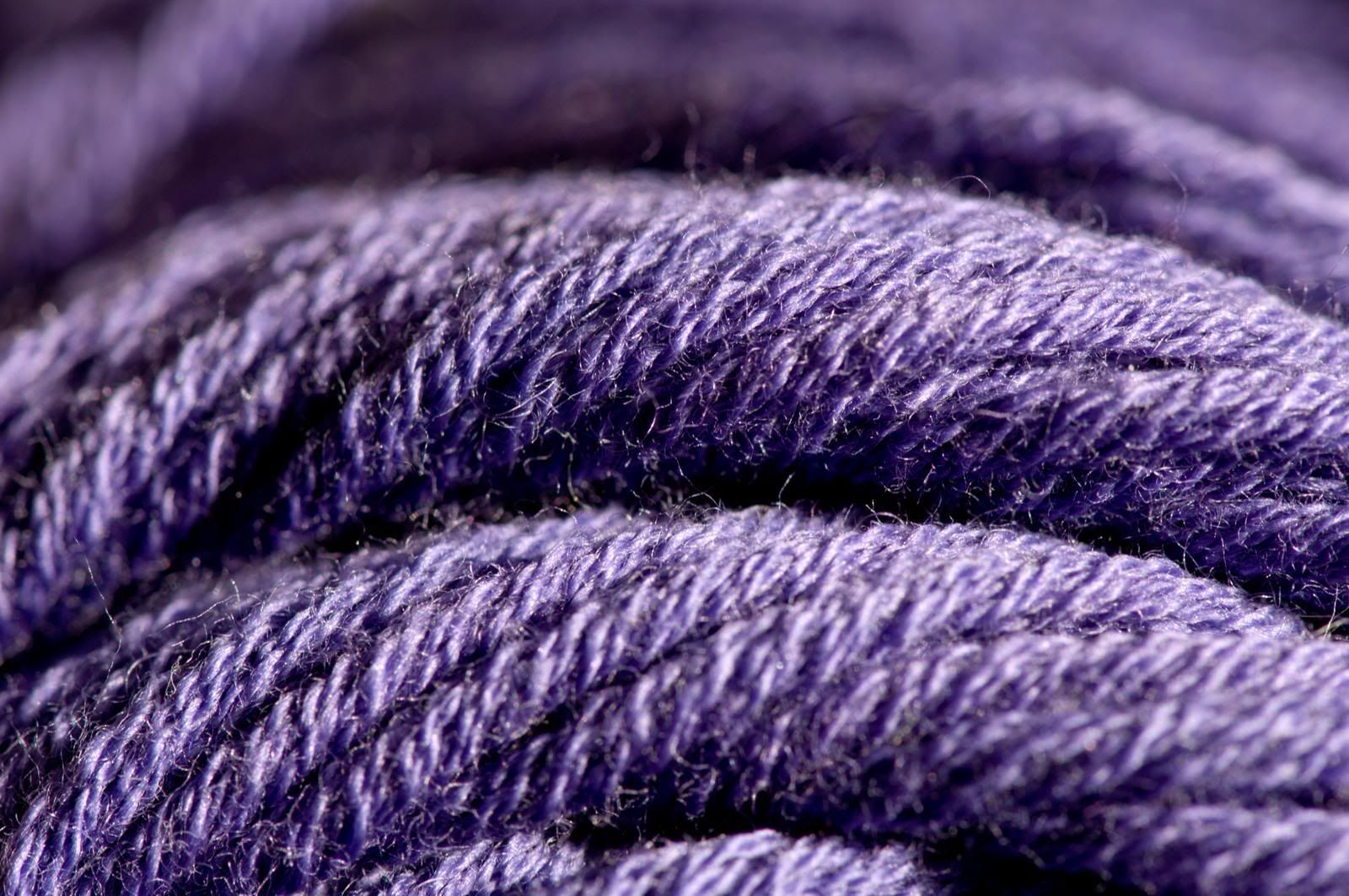 …Zephyrstyle's "Wicked" in Artyarns Supermerino in color 106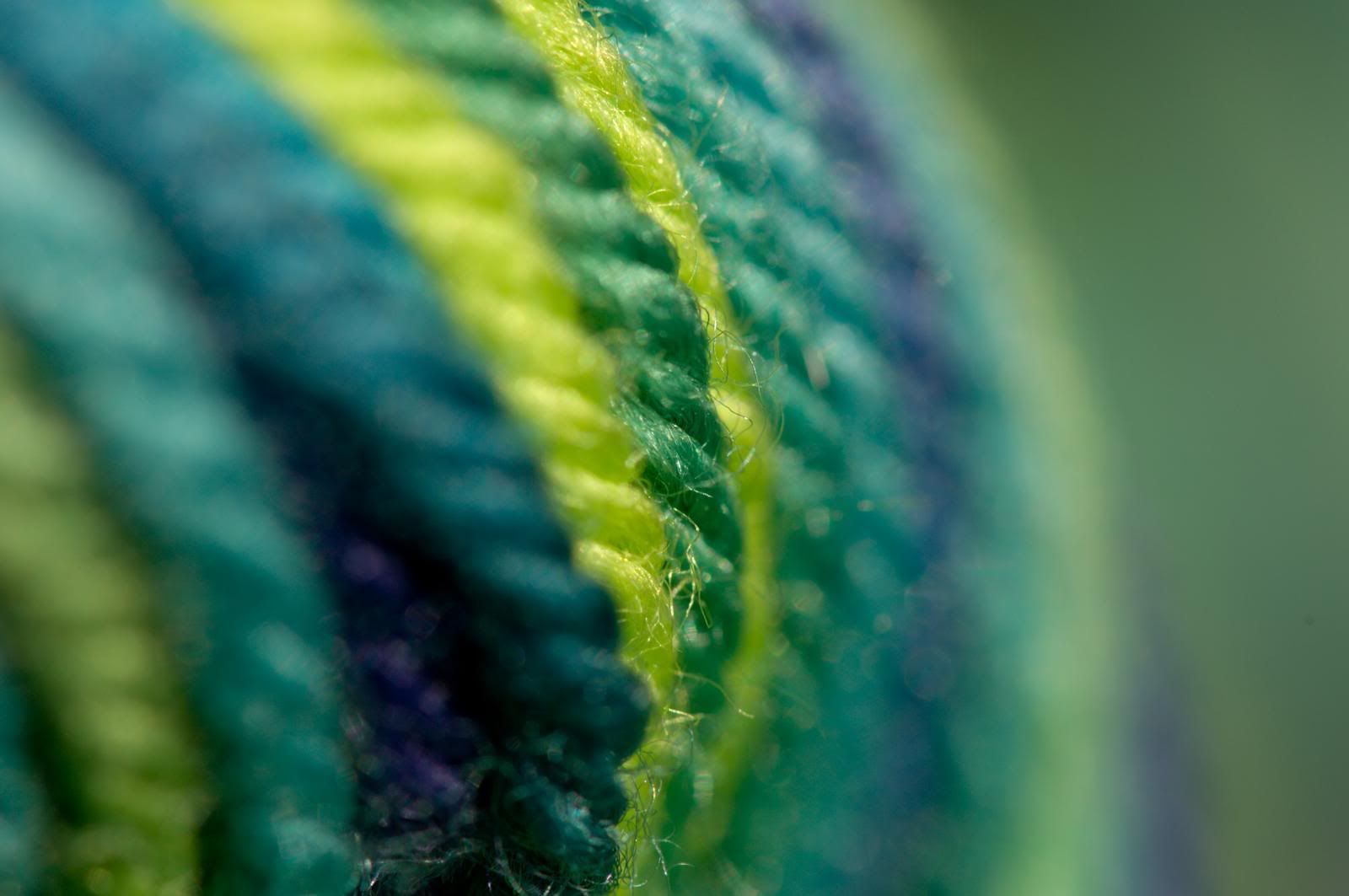 …and Knitty's "Thermal" in KnitPicks Gloss in Serengeti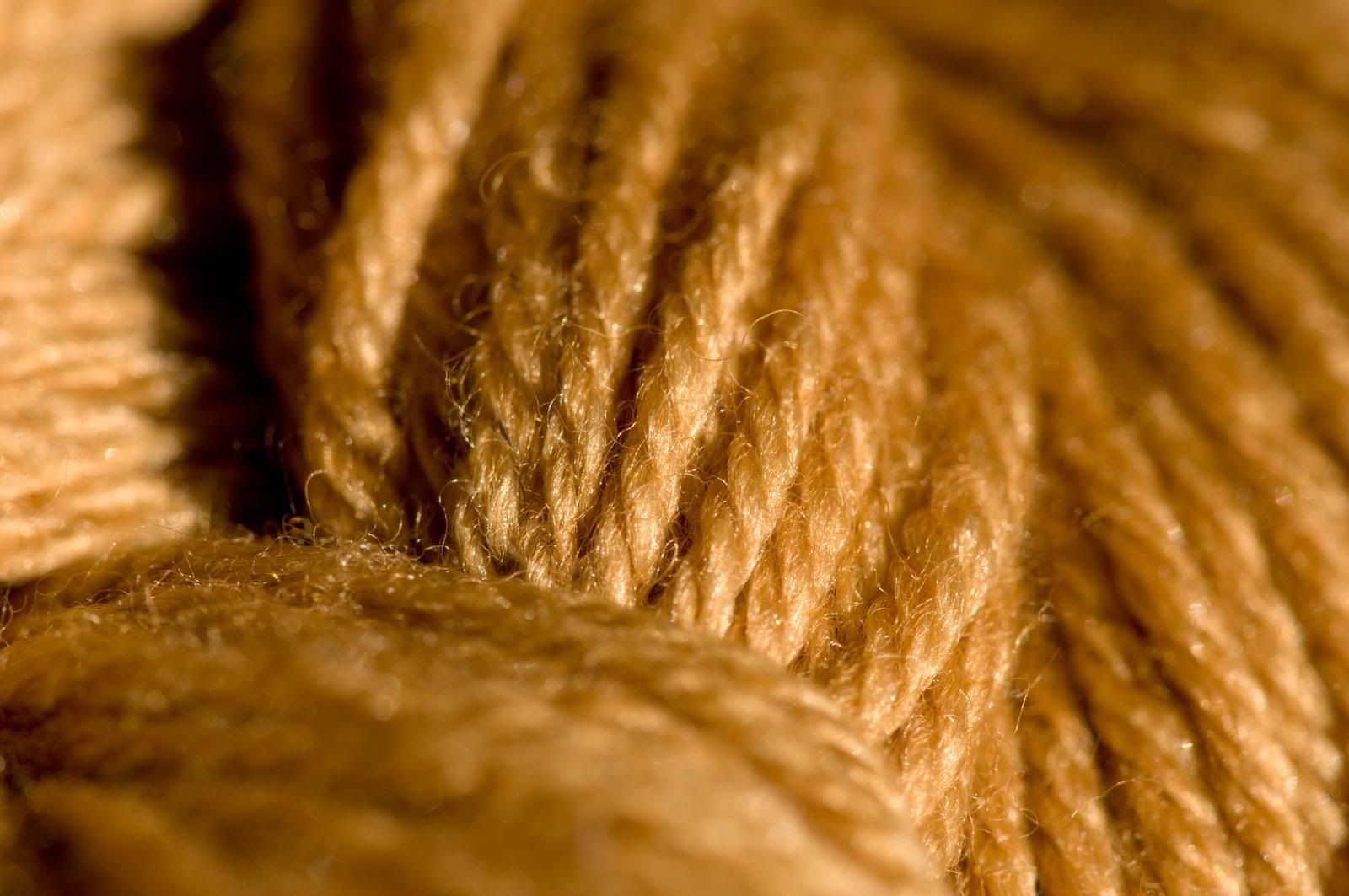 So, there you have it, my dears. Another week in yarn pr0n. Until next time! (which hopefully won't be as long!!)