I've been stealthily working on a project of late (I needed to step away from the log cabin blanket for a little while), and although it did pop up in the sidebar with its own progress bar, I never actually mentioned it here. I finally cast on my Simple Knitted Bodice! Turtlegirl scored the yarn for me ages ago (same as hers, different color), but I just hadn't gotten to it yet. So, yesterday while she and I were working on the Knittyboard SP8 matches, I set Kris loose on it with his camera. (And for those who asked, it's a new Nikon D2xs. And he's in love.)
Waist lace detail:


Mmmm… raglan-y


Holy detail, Batman!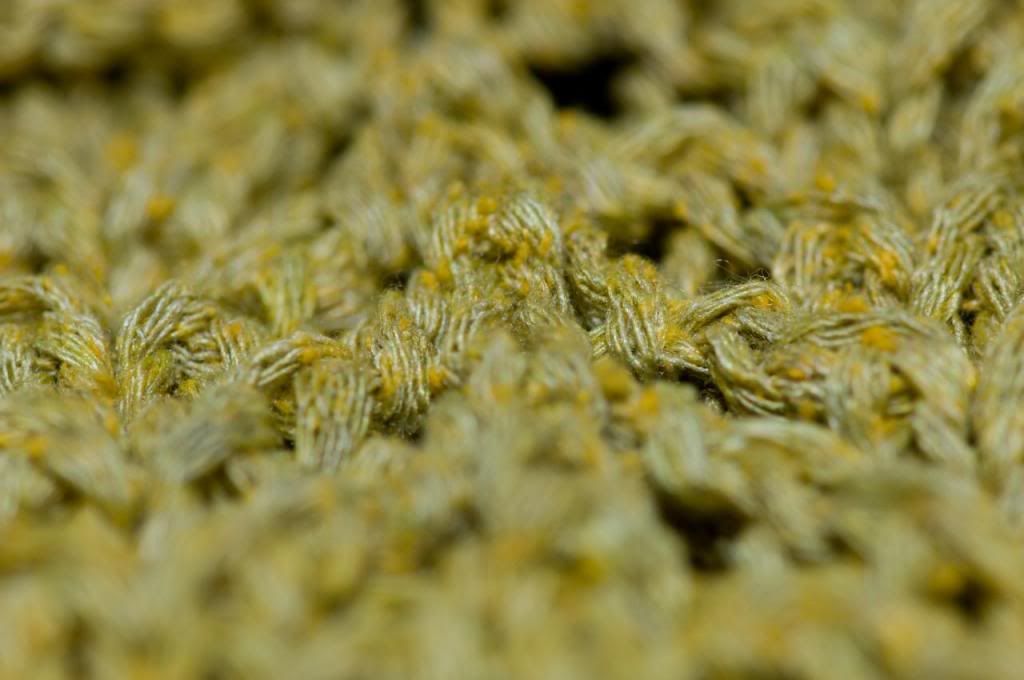 Sleeve, back, and waist lace section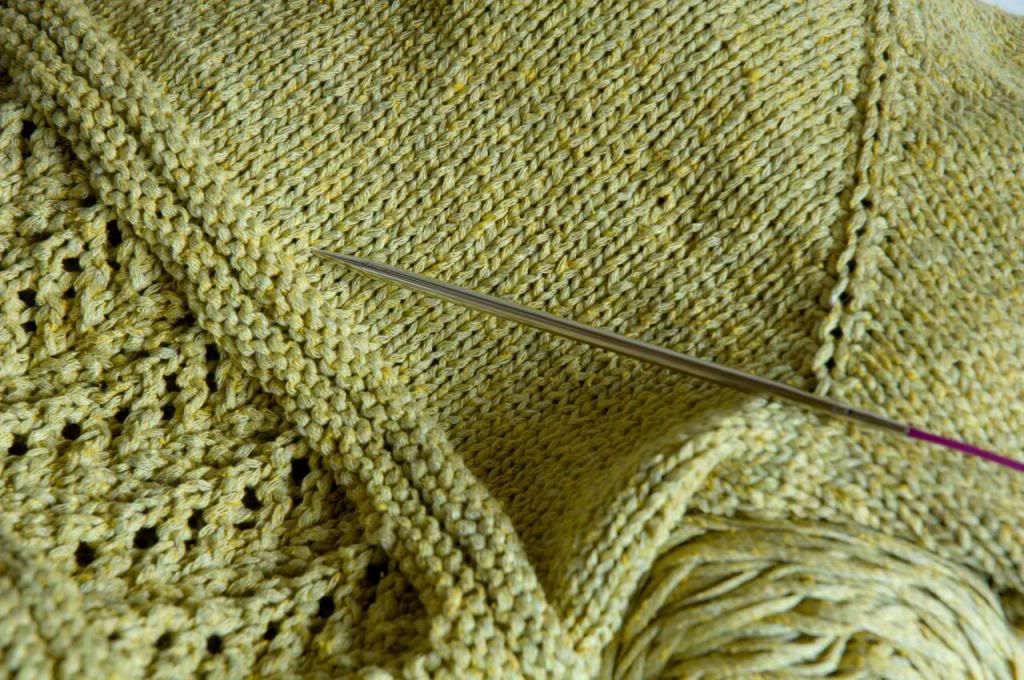 The pattern is, of course, the Simple Knitted Bodice by Glampyre for Stitch Diva. It is being done on size US5 KnitPicks Options in Berocco Denim Silk in "Absinthe" (#1426). I've got most of the body done but will be lengthening it a little, so I'm pausing to do the sleeves and neckline so that I can lengthen to my heart's content without worrying about running out of yarn. I have made a few… um… alterations to the pattern (some intentional, some not). First, I apparently can't read, so when I got to the point where the arms are separated and you work on just the increases at the neck, I missed that you were supposed to increase EVERY row, and still did only EVERY OTHER row. So… that section is a few rows deeper (Yeah, that was the "not intentional" one). Also, I don't usually like how raglan sleeves meet under my arms, so when I joined under the arms, I used a provisional cast-on and added about 10 stitches under each arm. The cast on was pulled out, and the stitches picked up for the sleeves when I went back to them. (I can get pics of that later, if that doesn't make sense). It gives me a little more room, and I like the way it looks – no holes in the armpits!
Oh, and as Jenneke chose the Juniper (the one on the right), I cast on her socks Saturday evening. I decided to do the "Small Capitals" pattern from Charlene Schuch's* "Sensational Knitted Socks". I've had the book for a little while, but hadn't done anything from it yet. I like it a lot, and I love her "easy toe" for toe-up socks (my preference). Kris likes the pattern and the yarn, so I had him look at the colors it comes in. He'll probably be getting some at some point. 🙂 And no, no piccies yet – not really enough progress for that. In the next day or so, I hope.
*I always want to call her Charlotte instead of Charlene. I think it's because of Charlotte Church. Who, admittedly, has very little to do with socks. Or knitting at all, as far as I know.