I'll get to the photos in a moment, but first I want to say a big YAAAAAY! and congratulations to my dear, dear friend CBear and her hubby, who welcomed their beautiful little girl Elizabeth Noelle ("Zellie") early this morning (Yes, it is still Thursday as I write this).
OK, on to the pr0n. You may be asking what is so special about this week's pr0n. Well, first of all, it's silk! But it's not just any silk – it's silk hankies that I will be spinning to make… er… something. That hasn't been exactly decided yet. But the REALLY special thing? I bought these hankies from the Chief Knittyhead herself – Amy! She was selling off a few spinning things a little while back, and this was part of it. She dyed them, but they weren't quite the colors she wanted, so she decided to find them a home with someone who would love them. 🙂 So yes – I have silk hankies to play with that were dyed by the woman who created the magazine and messageboard that has been a HUGE part of my life for the last year and a half. I'm hoping that there will be something in "No Sheep for You" that will work with these.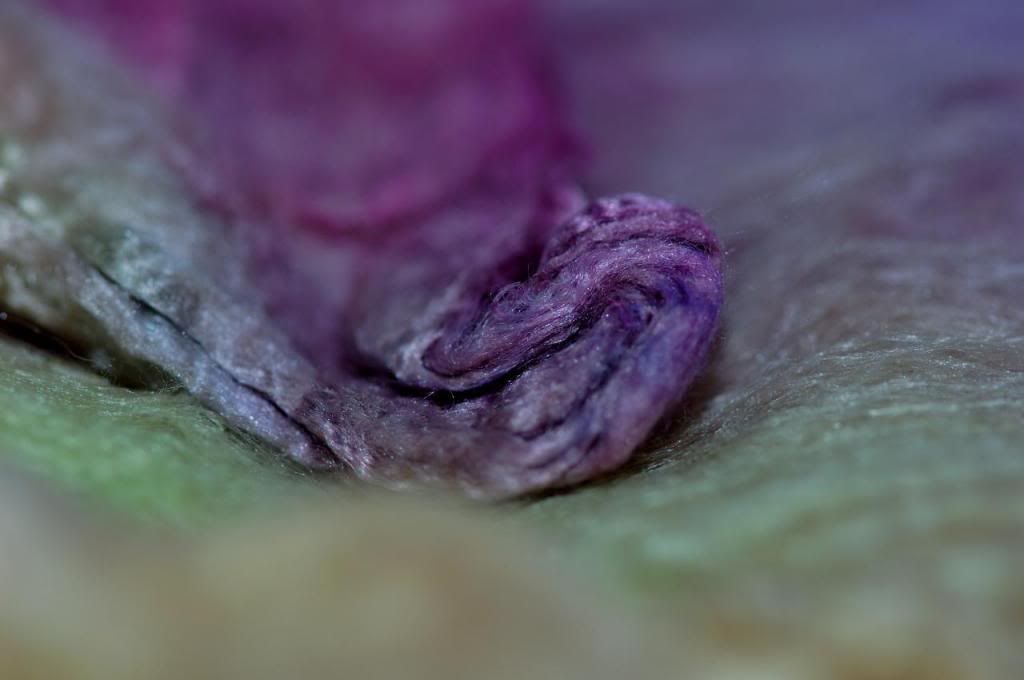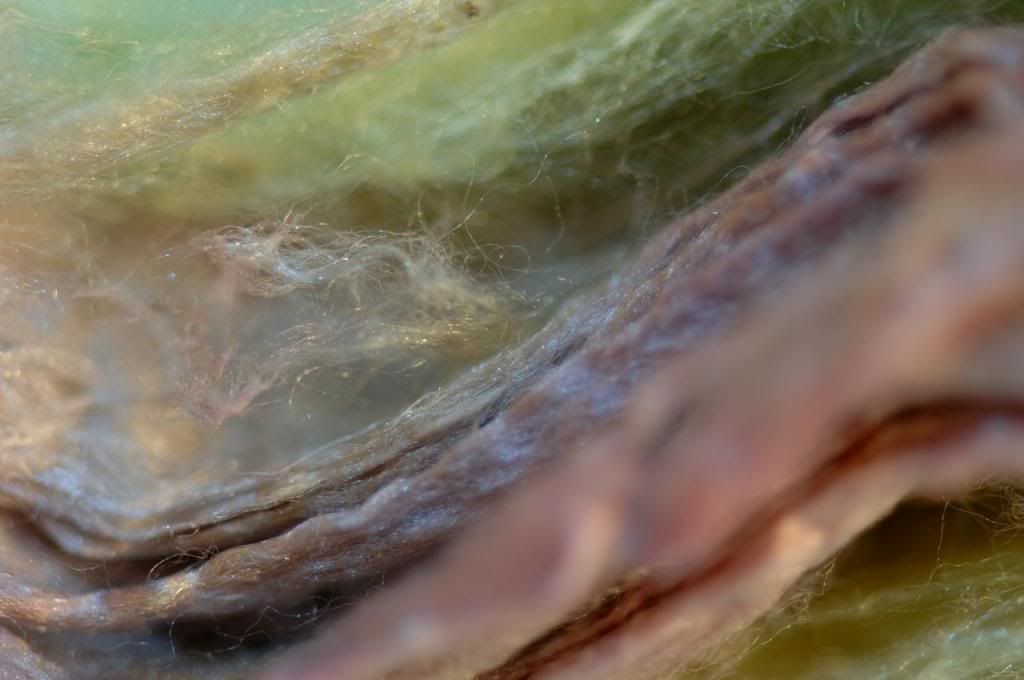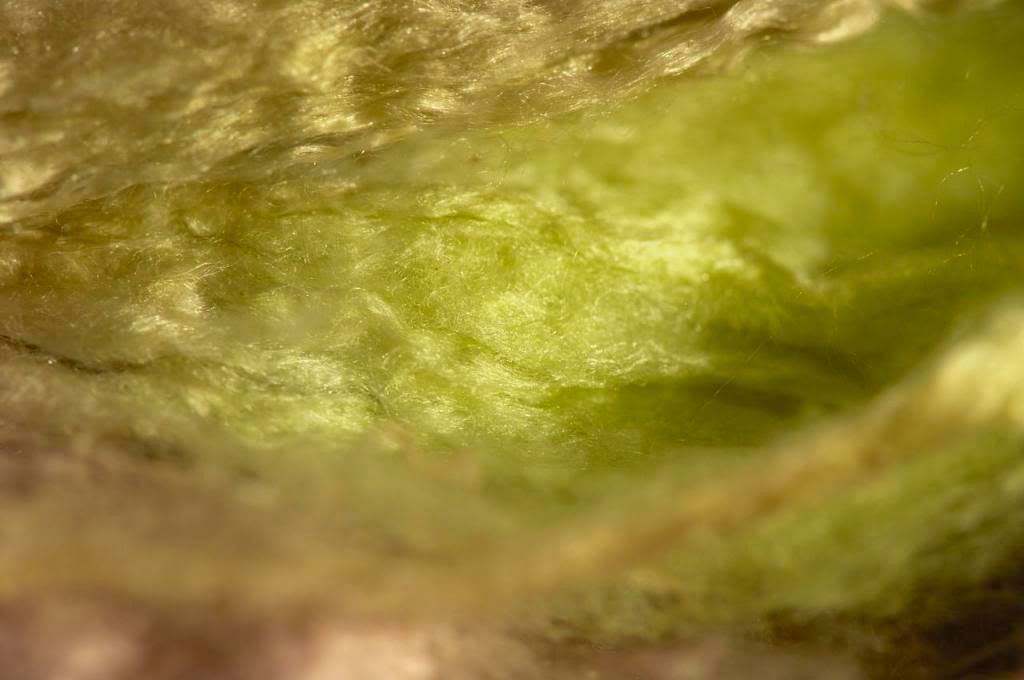 And Kris got a new toy this week as part of his plan to eventually make this photography thing a paying gig – these were some of his very first shots with the new camera. I think they are amazingly detailed – that last one became my new wallpaper as soon as he showed it to me. 🙂
Happy Friday!
Oh, and did I mention, this is my 200th post? Wacky!