I hereby unveil Dad's Mohawk Hat! He cracked up completely when he saw it, and put it on immediately:

Mom's reaction?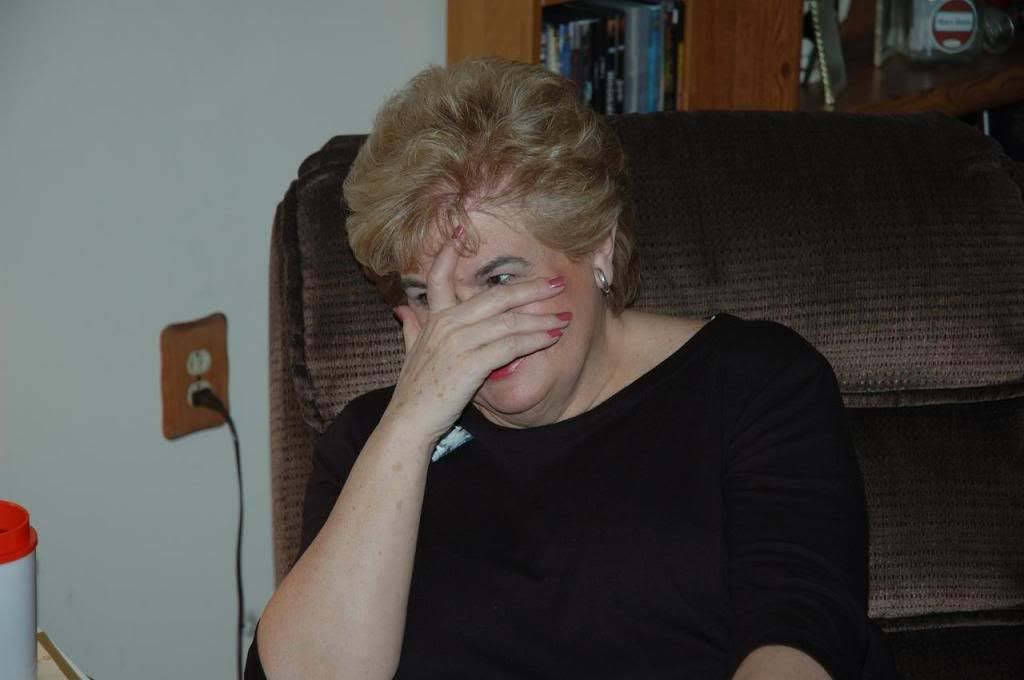 Dad debated tying the flaps under his chin.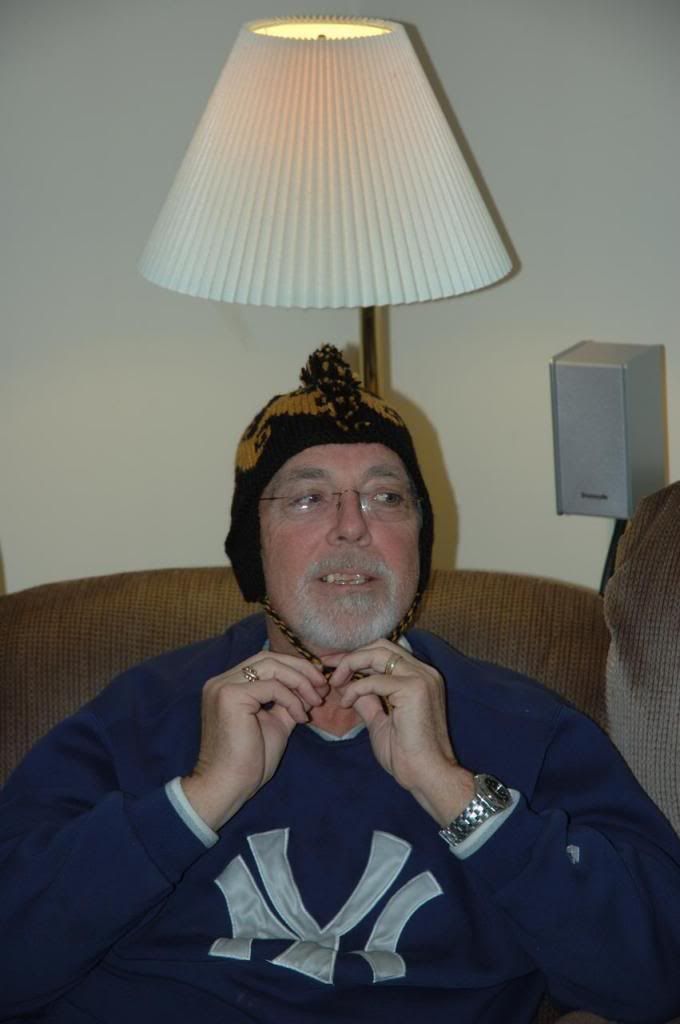 I love my Dad. He's insane, but I love him.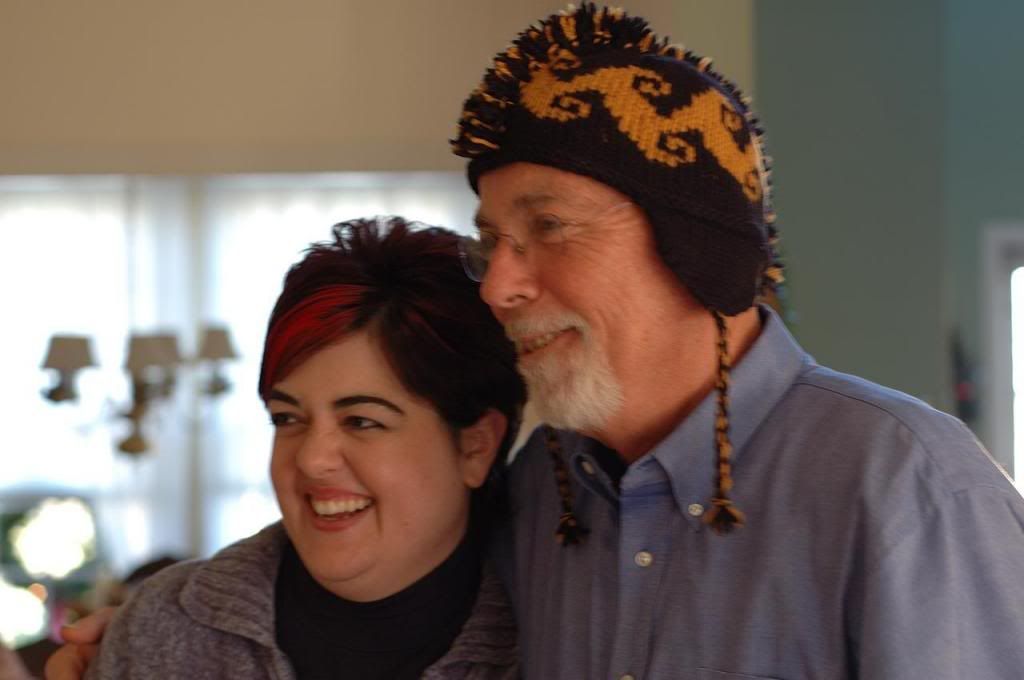 And for Christmas, I made him the Amhra'n Gra' sweater from KnitPicks.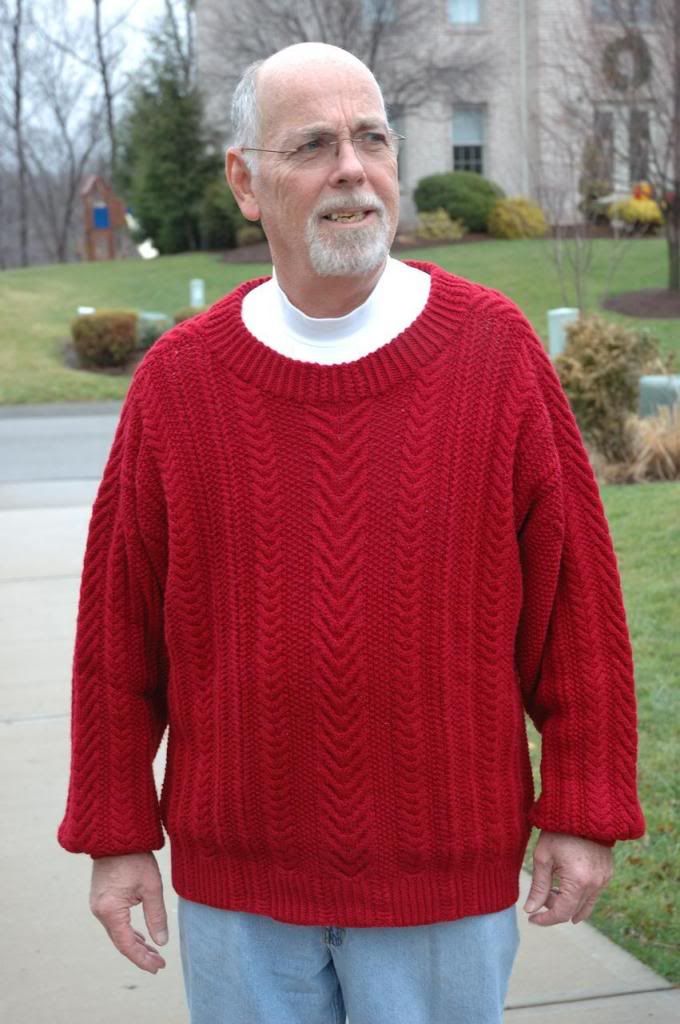 I used KnitPicks Swish Superwash in "Fired Brick". I picked the color because it was a very cranberry red, and, well, they live in Cranberry Township. He works at Cranberry Highlands Golf Course. It just seemed appropriate. And when he opened it, that was the first thing he said: "Hey, it's cranberry!" I have to say, the pattern is a little tricky to get used to, but once I got used to it, I absolutely loved knitting it. And I think it turned out pretty well, if I say so myself!
And this is not my FO, but I have to show it off. Kris made Dad a display rack for his collection of poker chips from all different casinos. The back is even lined with actual poker table felt. Isn't it cool?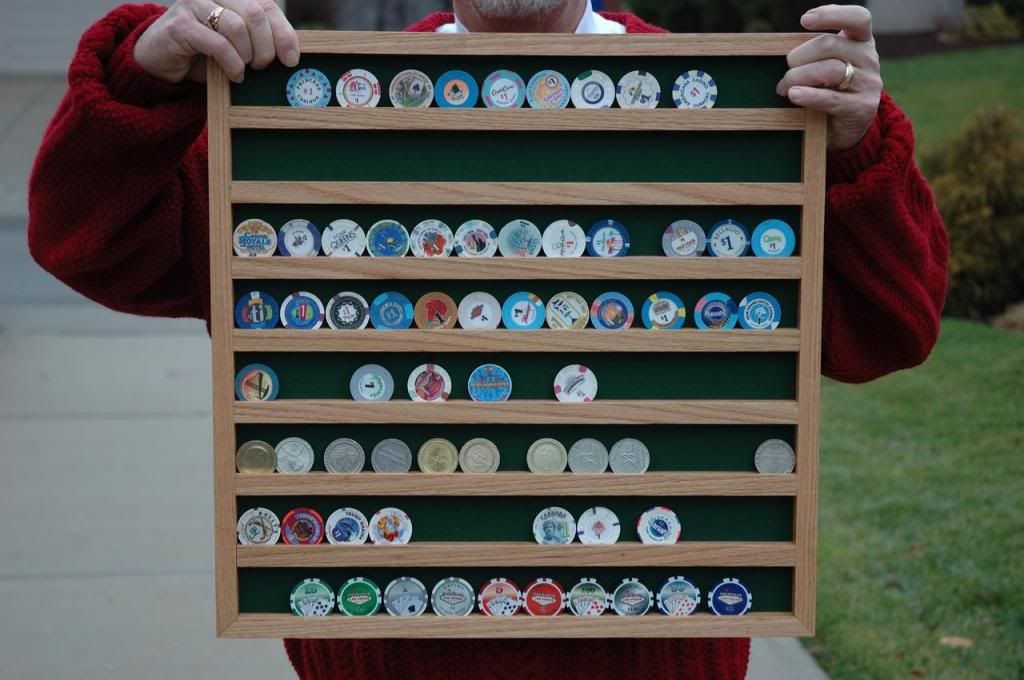 And I did make a pair of Diamante socks in KP Gloss in "Dusk" for my aunt (Not a Christmas gift, but a "just because" gift after she was checking out my Pomatomus socks when we were up over Labor Day) but I completely failed to get a picture. Loved the pattern and the yarn, though. Start to finish – 4 days. Fastest socks I've ever done. And the toe-up heel flap construction? I will SO be using that again!!