Having exhausted the pr0n from the post-Stitches photo shoot, and as Kris is stuck at work tonight (Thursday), I was on my own for this week's yarn pr0n. (Be gentle – I know you are used to Kris's stellar work. I'm no Kris.) So, here are some of my early Christmas gifts to myself, courtesy of the fabulously evil folks over at Little Knits. See, they were having a sale. And I couldn't resist. I am weak.
Having just used this yarn on the Cozy I made Kris's Mom, I couldn't resist getting some for myself, especially when I saw the color name – "Hermione". (Yes, I am a big old geek, and I love her. I identify. Speaking of, did you see that the title of book 7 has been announced?)I haven't decided whether this will be a Cozy, a Clapotis, or something else altogether, but I LOVE the color (which is a little closer on the top picture).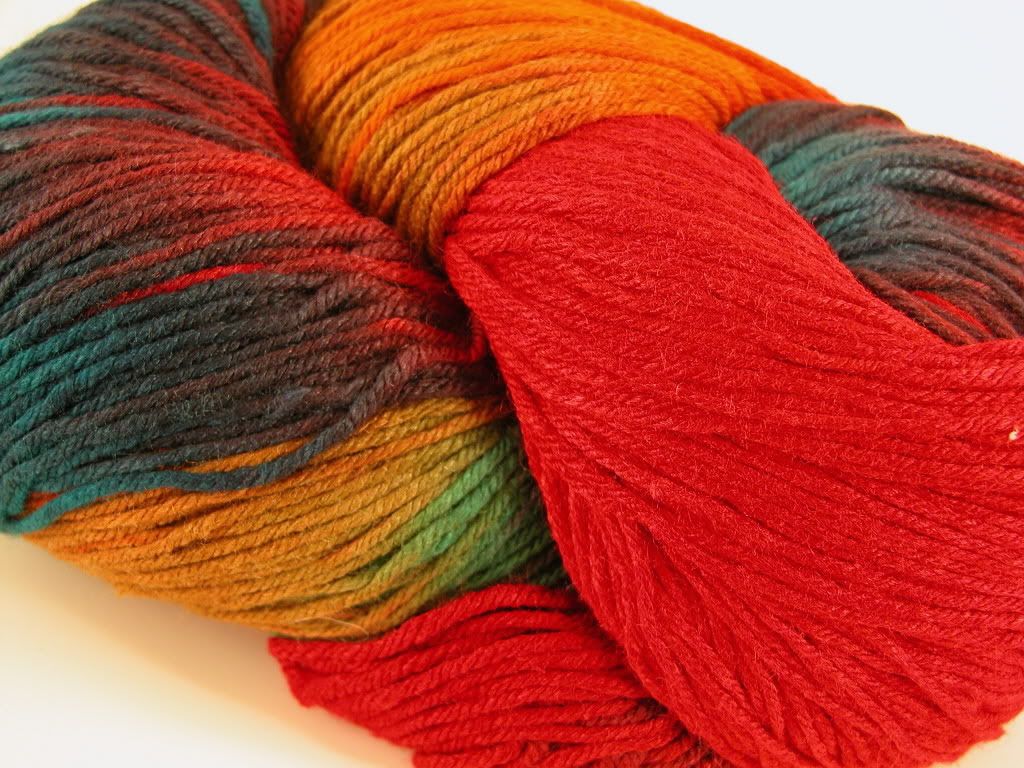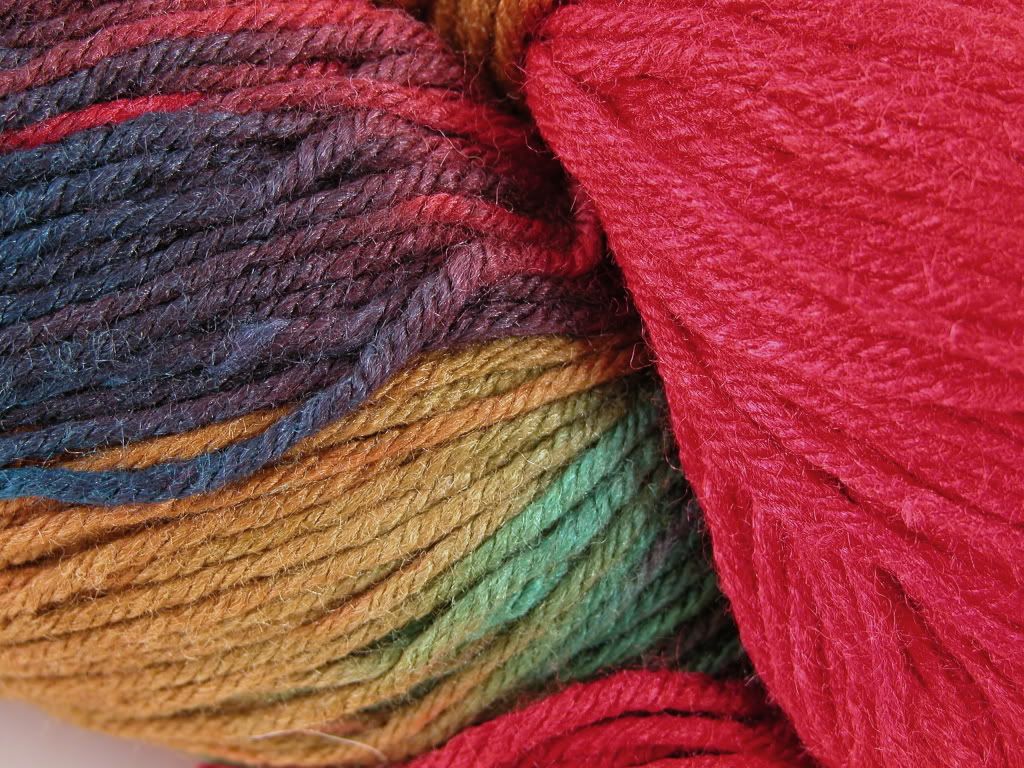 This is some Regia Surf, which I have to admit I picked up just because the colors are that obnoxiously bright. I figure that will perk me up come the February dreariness when I am itching for the colors of spring.


And two colors of Cherry Tree Hill Super Glitz. Sock yarn with sparkle – what's not to love? First is "Gypsy Rose"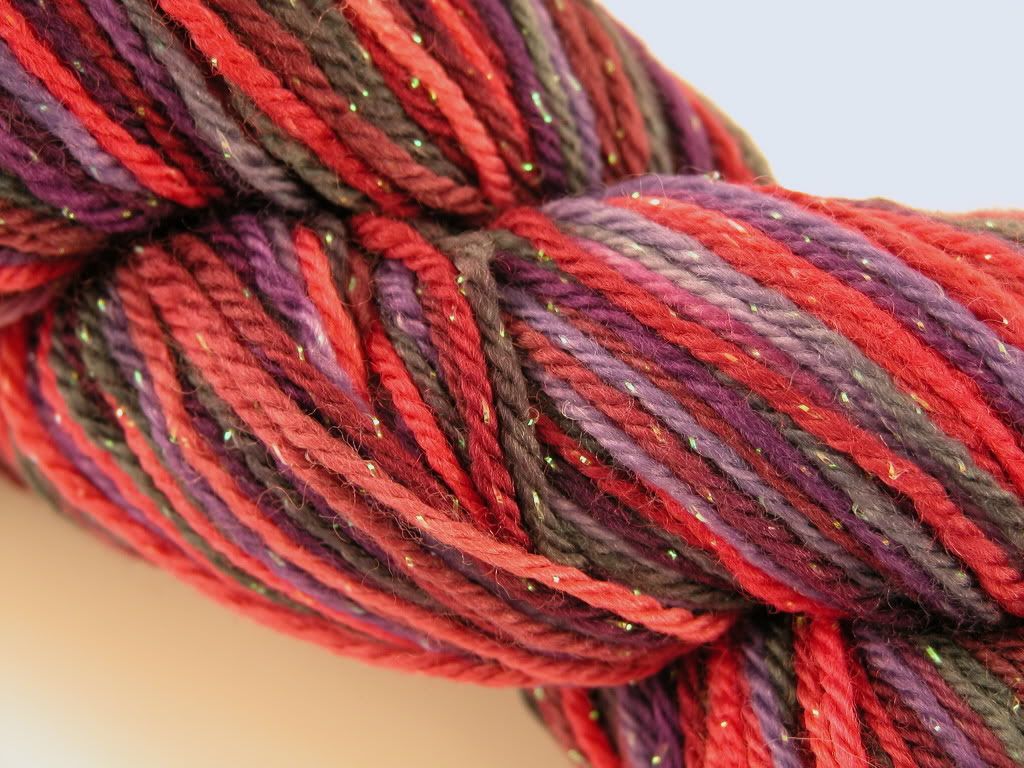 And "Winterberry"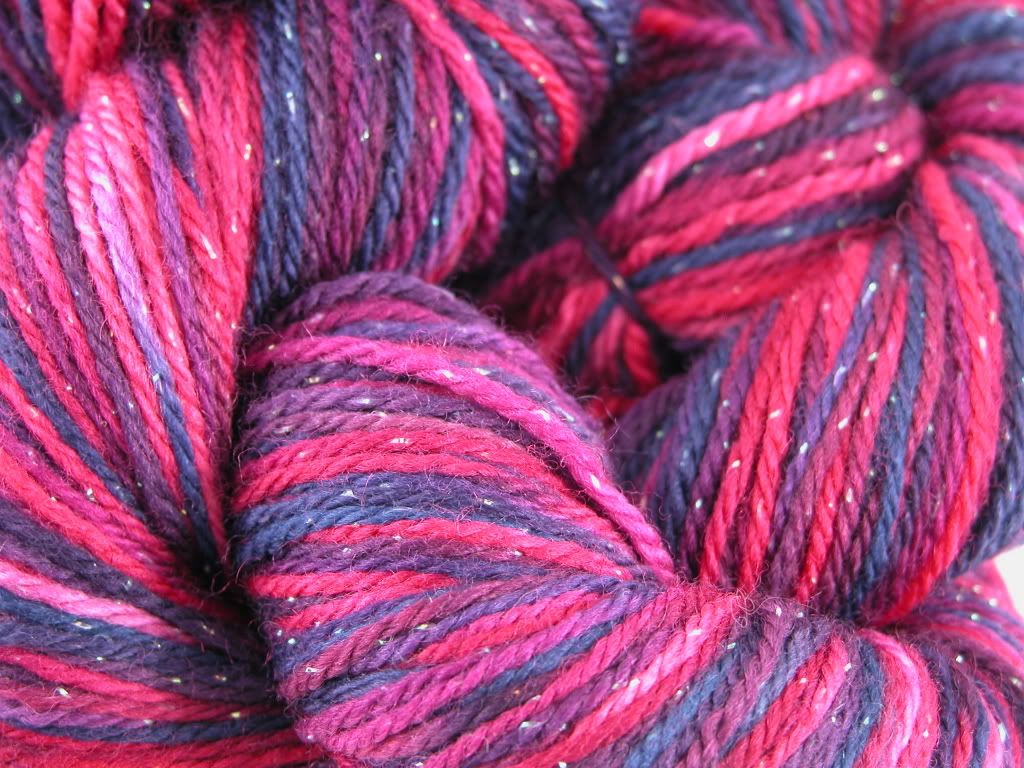 Well, this will probably be my last post until after Christmas, so I hope that everyone has a very merry and safe holiday!!