Have you seen this new pattern? Isn't it absolutely beautiful? Brooklyntweed's knitting and photography are both always beautiful, and I am so thrilled that he posted this pattern.
I just ordered the yarn to make two of them – one for Kris in Skyline, Colonial Blue, Icicle, and Snow Leopard, and one for me in Pesto, Northern Green, Burlap, and Chestnut. Obviously, these will be post-Christmas projects, but it's just too pretty to pass up!
Speaking of Christmas knitting, I've got the pictures Kris took of the Cozy I made for his mom.
Neatly folded on my mom's coffee table


Sprawled across the back of the couch so you can see its full length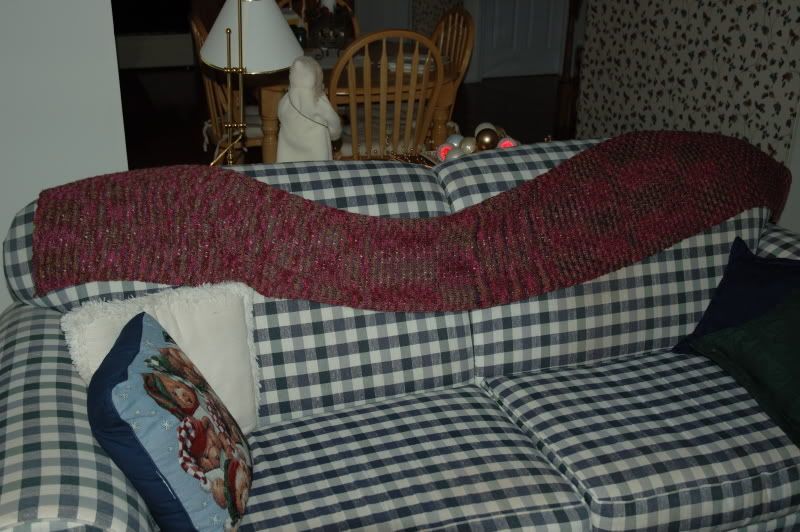 And, of course, the traditional Kris's-funky-closeup-macro shot. 😀 (This is the best color representation.)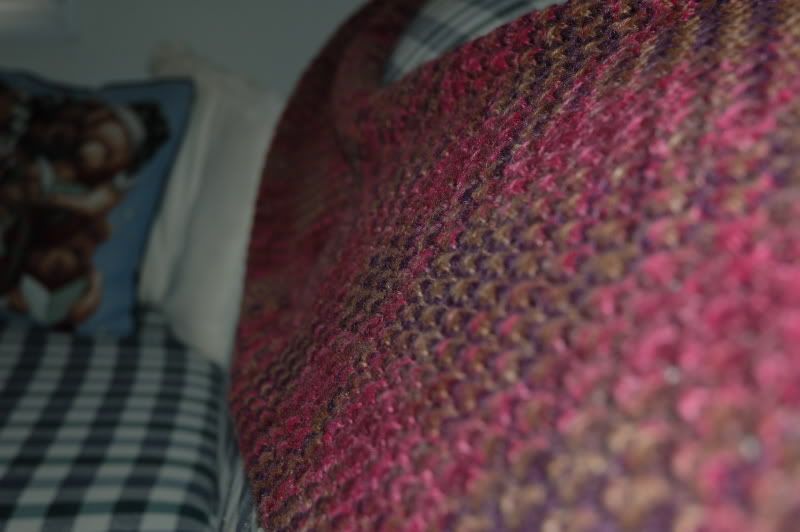 This was done using 2 hands of Schaeffer Yarns Marjaana (50/50 wool and silk) in the "Renata Tebaldi" colorway. I'm quite happy with how it came out, and his mom definitely seemed to like it as well. She's also a fiber artist, and used to do a lot of weaving, even inventing (and patenting!) a frame for a particular style, so she gets it. Someday, I'll have to see if she'll let us take some pictures of her weavings and post them.
Now to finish the project for my dad. I'm getting there!