Since I've been at Stitches East all day (Yay Kaffe Fassett seminar and steeking class!), I haven't had time to take any pr0n. So, I'm recycling some of my earliest "real" pr0n, which I actually took myself instead of making hubby do it. 😀 Next week, I'll show off some of my Stitches Market purchases.
Artful Yarns Olympic in "Tokyo"

Elann Connemara in "Cocoa"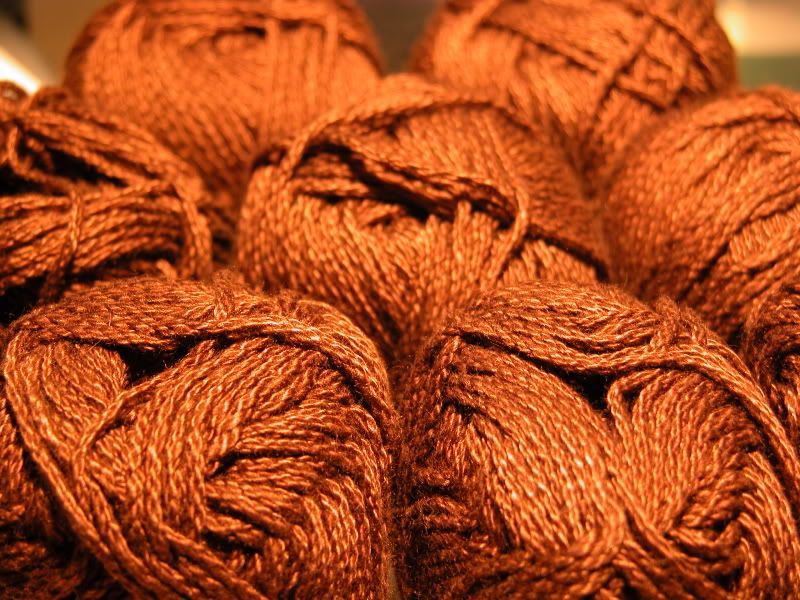 Happy Friday!!!