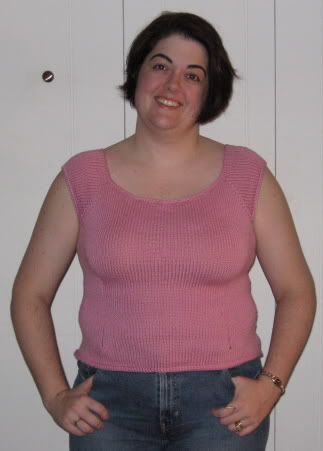 …but I just wanted to post these two pictures. On the left is me, in my Tivoli T shortly after I completed it in early August. On the right is me in the very same Tivoli just the other day.
Isn't it crazy – eating less and moving more actually works!
I do think I still need to re-do part of the bottom of the Tivoli to make it a little longer, but it is already fitting better!
Yay!